About
A Lifestyle Like No Other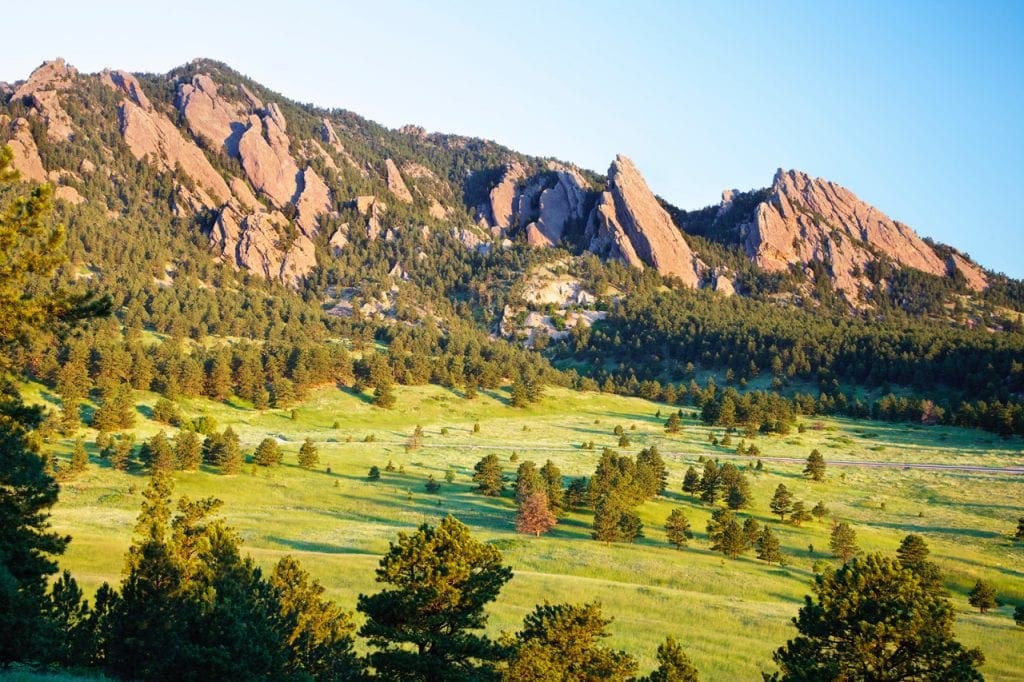 Boulder Colorado was founded in 1859 by explorers seeking the riches of gold. Boulder enjoys a colorful and interesting history. Boulderites embrace a Green Lifestyle, and Boulder has a history in promoting a Healthy Community Lifestyle. Celestial Seasonings, White Wave , Wild Oats and Horizon's Organic Yogurt all started in Boulder.
Visitors can enjoy the benefits of a community created by residents that embrace a healthy, culturally-enriched lifestyle. Whether you are an outdoor enthusiast, seeking intellectual stimulation or want a relaxing getaway, Boulder offers a variety of experiences for every type of travel. Catch a glimpse of some of Boulder's furry and feathery residents while strolling, hiking or biking through our 300 miles of trails and 45,000 acres of open space, people watch at an outdoor café or restaurant on the Pearl Street Mall, or experience the beauty and tranquility of a one-of-a-kind Persian Teahouse.
Boulder is centrally located in the foothills of Colorado's Rocky Mountains, just 35 minutes northwest of Denver. The City of Boulder sits 5,430 feet above sea level. Boulder enjoys 300 plus days for sunshine a year and moderate weather. Last we checked, there were 102,500 residents in Boulder, including about 25,000 students who are enrolled at the University of Colorado at Boulder.