GURKHAS ON THE HILL in Boulder CO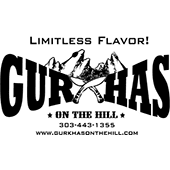 GURKHAS ON THE HILL
1310 College Ave
Boulder,
CO
80302
Limitless Flavor: 
We are proud to be an Authentic Nepali and Indian Food in Boulder. We started restaurant business in 2005 and 1 failed attempt we got two successful restaurant in Boulder. Now we have this one and our partner has one Gurkhas Restaurant in Longmont. (Moved from Gunbarrel/Boulder).
From the Rich, Cream-based curries of India, to the fresh, distinctive flavors of Nepal, the chef team of Gurkhas On The Hill bring 20+ years of experience to each of our entrees. We have authentic Nepali and Indian Cuisine. Come in today for an experience and taste that won't be forgotten!
We can customized our menu as your preference like Vegan or Vegetarian and 90% of our menu can be customized.
If you been to Nepal in any occasion/s and like to try that food here in Boulder, Lets discuss and see if we can help you on it. We do make some authentic Nepali food on every occasion. We just can't provide that food as menu every day but if you want and have some time to prepare then lets discuss.
We do make Jelebi, Choila, Kajuri and other sweets upon order.
Here is a review from a CU student:
Search Listings
By Address
From My Location
By Keyword