Snarfburger in Boulder CO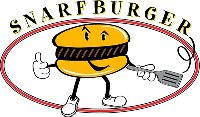 Snarfburger
2000 Arapahoe Ave
Boulder,
CO
80302
From Snarfburger's website:
After two decades of creating the World's Finest Sandwiches, "Snarf" aka Jimmy Seidel set out to achieve the same greatness on the grill. In 2013, Snarfburger opened its doors and quickly became the beloved throwback burger shack of Boulder.
Sink your teeth into a Snarfburger, and let the shack take you all the way back to its retro roots of the all-american classic hamburger joint. Each burger is made-to-order using the highest-quality beef and topped with premium ingredients including our fresh-sliced cheeses, crisp veggies, and signature blend giardiniera hot peppers.
Search Listings
By Address
From My Location
By Keyword