Athletics & Recreation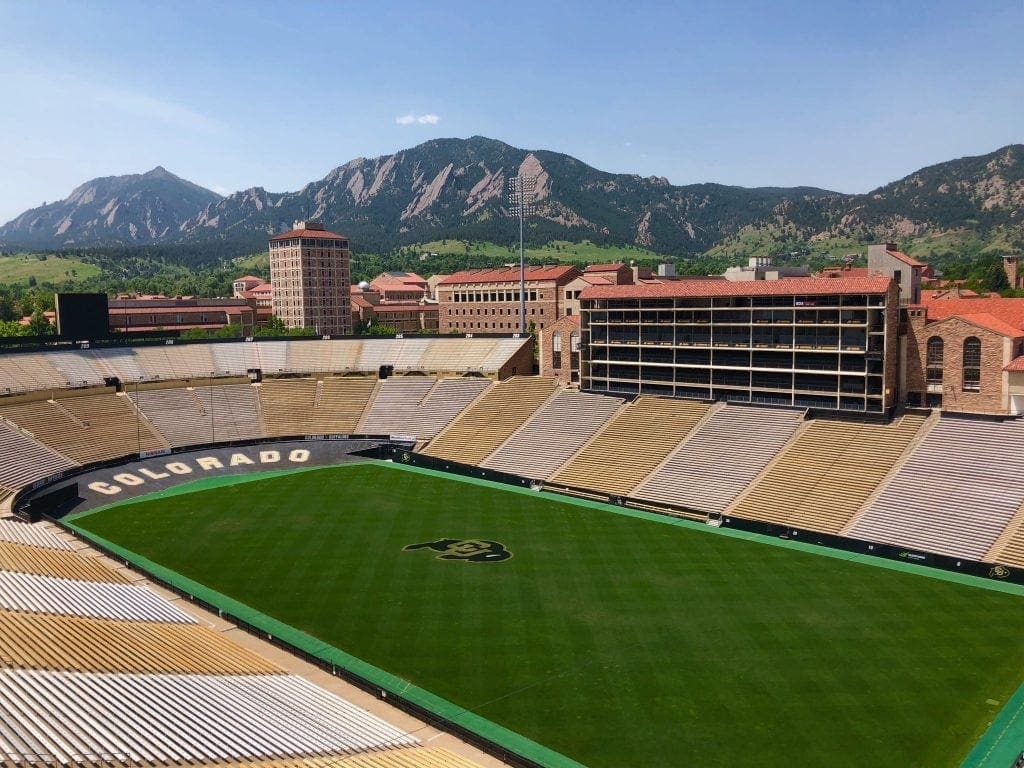 Colorado Buffaloes
Colorado is a member of the Pac-12 Conference, considered to be the "conference of champions," as the 12 affiliated schools have won more than 460 national championships. CU Boulder's varsity intercollegiate athletics teams compete with Arizona, Arizona State, UC Berkeley, Oregon, Oregon State, Stanford, USC, UCLA, Utah, Washington and Washington State.
Spectators and participants can enjoy football, men's and women's basketball, cross country, golf, skiing (alpine and nordic) and indoor and outdoor track and field, as well as women's lacrosse, soccer, tennis and volleyball.
Sport Clubs
The Sport Clubs Program provides students the opportunity to participate in a competitive sport club against other intercollegiate teams as a means to enhance their collegiate experience and provide a vehicle for a well-rounded education through physical, social and leadership development.
Intramural Sports
The Intramural Sports Program strives to provide a healthy environment that promotes the growth and development of leadership as well as social and interpersonal skills through sport. Intramural Sports provides opportunities for participants to compete in various sports against other students, faculty/staff members, graduate students, student groups and recreational center members.
Recreation Center
The mission of the recreation center is to promote overall student wellness by providing organized and informal programs designed to engage the body and mind for the purposes of fun, fitness, social interaction, competition, skill acquisition and adventure.
Find more details about CU athletics & recreation on their website!
Purchase your game day ticket here!