Cheating on the Broncos
Just when you thought it couldn't get any worse for the Denver Broncos, the Miami Dolphins and Jay Cutler added to our misery with an embarrassing 35-9 trouncing as the Broncos lost their eighth game in a row.  Miami came in with a five-game losing streak but their ineptitude was no match for Denver's.  Trevor Siemian threw three interceptions, Isaiah McKenzie was given his job back as a punt returner only to fumble for the sixth time this season, leading to a Miami safety, and Matt Paradis continued the trend as he snapped the ball over Siemian's head leading to safety number two.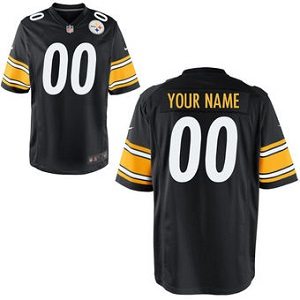 In a season that includes awful quarterback play, a minus-sixteen turnover-ratio, a fired offensive coordinator, and losses to the winless New York Giants, struggling Cincinnati Bengals, and a Dolphin team lead by Jay Cutler coming off concussion protocol, it is time to close the season on the 3-9 freefalling Broncos.
But now what?  Is Bronco Nation expected to stay miserable, support their team, and live through four more games of poor play and tanking?  Well, I'm not spending my Sunday's getting hurt again, and I'm not turning off football to spend aimless hours at Home Depot. The Orange gave me no choice.  It's time to cheer for my back-up team.  Here are the five rules for choosing a back-up team.
When your team is out of it and you are forced to cheer for another, league rules specify that you can't just check the standings, see who is on top, and throw on their jersey. The first rule of a back-up team is some type of established citizenship.  Born in Minnesota, attended college in Pennsylvania , or spent your childhood years in Maryland, and you can now rationalize cheering for the Vikings, Steelers, or Ravens.  Just try to pick a team outside of Denver's division because that's just wrong.
Choose a back-up team that features former Bronco players.  Throw on your Eric Decker jersey and root for the Tennessee Titans, grab the nachos and cheer for Malik Jackson, now with Jacksonville Jaguars, or Matt Prater and the Detroit Lions, and fittingly grab a cold brew.  Since they were all former Broncos it doesn't count as cheating.  It's more like a threesome.
Cheering for the local kid is perfectly acceptable when switching alliances, especially if it's Christian McCaffrey of the Carolina Panthers. The kid practically grew up down the street and his dad is Bronco royalty.
If you're desperate you could play a version of six-degrees of separation. You could cheer for the Colts if you wish, since they once had Peyton Manning, or the Giants, since Eli is Peyton's brother, or even the Saints since Peyton's father, Archie, played for them years ago.
Mason Crosby (Packers), Paul Richardson (Seahawks), and Chidobe Awuzie (Cowboys) were all CU Buffaloes. It would be wrong not to cheer for them.
Relationships are difficult.  We love our Broncos but week after week they leave us disappointed and depressed.  With four games left, I'm not saying our relationship's over…but I do think it's time we start seeing other people.