The Not So Elite Eight
Stop me if this sounds familiar. The time arrives to fill out your March Madness bracket as you methodically pencil in your winners while moving through the rounds. At your completion, your bracket ends up with just one nine-seed upsetting an eight-seed, your alma mater advancing much farther than anyone predicted, and four number one seeds fighting to cut down the nets.
The process seems logical until you realize that due to the number of entries in your pool, you basically have no mathematical chance of winning because everyone has picked the favored seeds to advance, and their alma mater is UCLA.
You went to Georgia State.
The reality is that I can't tell you who is going to win, but below are eight teams capable of busting your bracket.
These Not So Elite Eight are not bad teams. On the contrary. Any team that gets invited to NCAA Championship are more than worthy. But at the very least, these eight teams will not reach the Elite Eight this tournament and may go home even sooner.
1) Saint Mary's (25-6) – No one ever said that the Gaels were making it to the Elite Eight. But despite beating Gonzaga a few weeks ago and having the experience of a 24-year-old sixth-year point guard and a 23-year-old big man from Estonia, don't go looking too far with this Cinderella. The projected six-seed has only made it to the Sweet Sixteen once in their school history.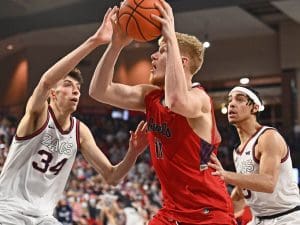 2) North Carolina (23-8) – The Tar Heels are coming off five straight wins, including a huge one at Duke, but this is not Roy Williams' Tar Heels. The team's eight losses include at Notre Dame, at Wake Forest, and home against Pittsburgh. Projected as an eight-seed, this team lacks the consistency for a long run.
3) Michigan State (20-11) – Spartan Nation will tell you that Tom Izzo always has the toughest schedule to get them ready for March. But the Spartans lost nine of their last fifteen games, including losses to Northwestern, Rutgers, and Penn State.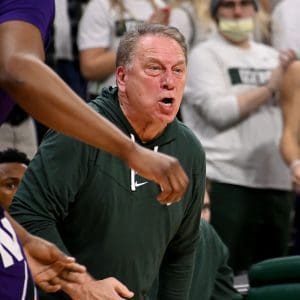 4) Ohio State (19-10) – For the Buckeyes the math is simple. A team needs to win three games in the tournament to make it to the Elite Eight. Ohio State is only 10-8 in their last 18 games, and the last time Ohio State won three in a row was almost two months ago.
5) Texas (21-10) – Projected as a five-seed, it wouldn't surprise me if they were the sacrificial lamb as a twelve-seed has defeated a five-seed in 31 of the last 35 years. The Longhorn's senior leadership may get them to the next round, but their record of only 9-8 over their last 17 games doesn't bode well for them.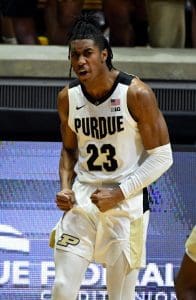 6) Purdue (25-6) – The Boilermakers have everything a championship team could hope for. Jaden Ivey is a projected lottery pick, Zach Edney is 7'4 and shoots 67% from the field, and Trevion Williams is a beast. But Ivey has been just so-so lately, and Edney (63.6%) and Williams (57.9%) lead a Purdue team that shoots a woeful 70% from the free throw line. This team is too good not to make the Sweet Sixteen but look for an early exit.
7) Wisconsin (24-6) – Forget the loss to Nebraska at the end of the season and assume that Johnny Davis is fully healthy. The Badgers problem is that every game ends at the buzzer. Wisconsin beat Houston by two, Nicholls by three, Maryland by one, Penn State by two, Minnesota by one, and Purdue by three. Game tested is one thing. That sounds like a bit of luck.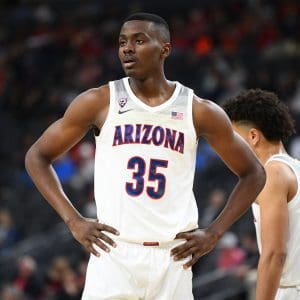 8) Arizona (28-3) – Projected as a number one seed, the Wildcats have NBA talent all over their roster. But the last time all four number one seeds made the Final Four was 2008 so somebody needs to go. Arizona only has two seniors and two juniors on their entire roster, and the only contributor of that group is Christian Koloko. Combo that with a team that shoots just 72% from the free throw line and the Wildcats could be prime for the upset.
March Madness bracket is like a game of Wordle. I can't tell you what the word is. And I can't help you solve the puzzle. I'm simply telling you which letters you shouldn't pick.
Images via cbssports.com, yahoosports.com, si.com, usatoday.com, thereviewsarein.com