Ghosts, Ghouls, and Boulder: A Frightful Journey Through Halloween History
As the night falls on October 31st in Boulder, Colorado, the streets come alive with costumed revelers celebrating the spooky holiday of Halloween. But what is the history of Halloween in Boulder? How has it evolved over the years? In this blog article, we will uncover the mysterious and sometimes spooky history of Halloween celebrations in Boulder, Colorado, from its origins to its present day form. Come along with us as we explore the fascinating evolution of Halloween in Boulder!
Exploring the Early Beginnings of Halloween in Boulder
The early beginnings of Halloween in Boulder can be traced back to the late 19th century. At that time, the city was home to a thriving mining industry, which provided a steady stream of immigrants from all over the world. Many of these immigrants brought their own traditions and customs with them, including the celebration of Halloween. The holiday was celebrated with costumes, parades, and parties, and it quickly became a fixture in the city's culture.
Today, Boulder is home to one of the largest Halloween celebrations in the country. The annual Boulder Halloween Parade has been a staple of the city's festivities since the early 1900s. The parade features floats, marching bands, and costumed revelers who march down Pearl Street Mall, providing a unique and vibrant atmosphere for the city's residents and visitors alike.
In addition to the parade, Boulder is also home to a variety of other Halloween-related activities. Local businesses host costume contests, haunted houses, and other events that draw thousands of visitors each year. The city also hosts a number of Halloween-themed festivals, such as the Boulder Halloween Festival, which celebrates the holiday with carnival rides, live music, and food vendors. These events offer a unique glimpse into the city's rich cultural history, and provide a great opportunity for locals and visitors alike to experience the origins and evolution of Halloween celebrations in Boulder.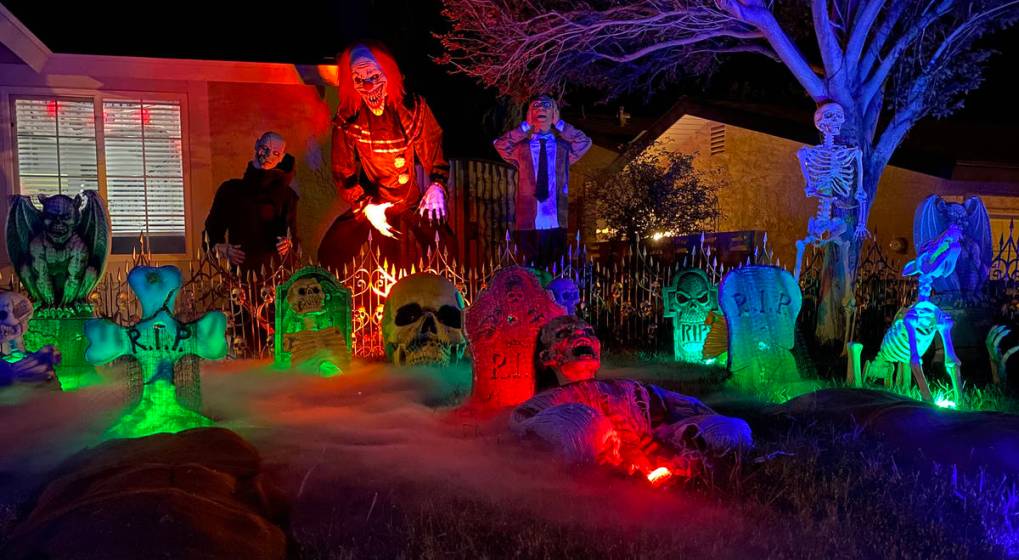 The Enduring Legacy of Boulder's Halloween Celebrations
The Halloween celebrations in Boulder, Colorado have a long and storied history that has seen them evolve from a small, local event to a widely celebrated holiday. From the early days of simple ghost stories and pranks to today's elaborate costume parties and trick-or-treating, Boulder has always embraced the spirit of the holiday. Whether it's to celebrate the spookiness of the season or to simply enjoy the company of friends and family, Boulderites have always been enthusiastic about Halloween. From its humble beginnings to its current grandeur, Halloween in Boulder is something that will be cherished for generations to come.