Awe-Inspiring Must-See: Barker Dam's Spill Unleashes an Unforgettable Natural Spectacle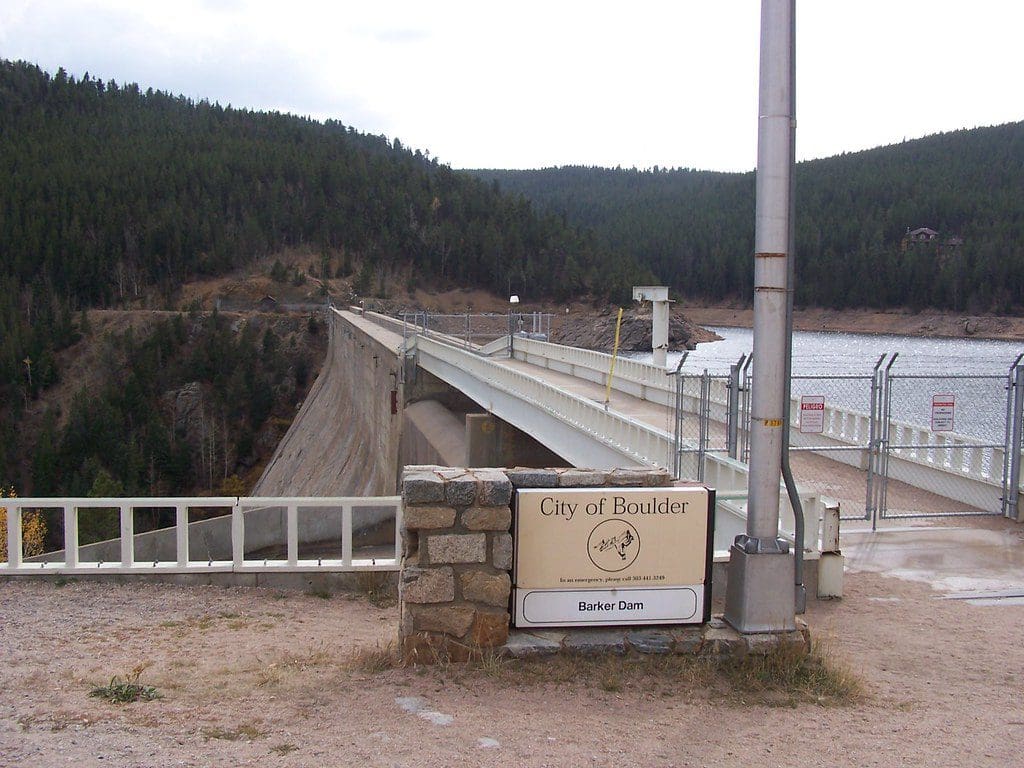 Barker Reservoir has overflowed due to recent rains and increased snowmelt and runoff, which is a natural and expected occurrence that will boost flows in Boulder Creek across the city. During this high flow phase, which might last weeks, residents should use caution around the creek.
Whenever the weather gets warmer in the spring, melting mountain snow causes an increase in stream flows. Peak stream flows at lower elevations are preceded by the filling and overflowing of mountain reservoirs.
Weather, snowpack, and reservoir levels in the early spring all have a role in determining when the Barker spill actually occurs, although it's usually between the middle of May and the end of June.
Due to its small capacity, Barker Reservoir's overflow flows out over the spillway and into Boulder Creek below when the reservoir reaches capacity. The amount of water that runs through Middle Boulder Creek during the springtime is enough to completely refill the reservoir several times over.
Barker Dam sends water to an electrical power plant further downstream, and the water in its reservoir goes to the city of Boulder, Colorado. In 1908, the Central Colorado Power Company began building Barker Dam so that nearby mining towns and the city of Denver could get power.
When the dam and Barker Reservoir were finished in 1910, they were named after the land's owner, Mrs. Hannah Connell Barker. Mrs. Barker didn't want to sell the land to the utility company, but she was forced to do so in a way that is similar to how eminent domain works in modern law. The Switzerland Trail narrow-gauge railroad was used to move concrete and other materials to build the dam. The Switzerland Trail railroad went bankrupt and was broken up in 1919.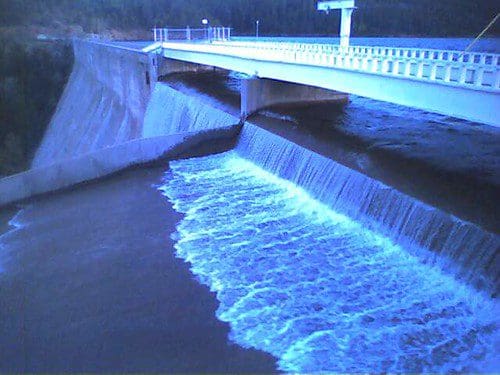 In 2001, the city of Boulder bought the reservoir, dam, and other buildings that were connected to it. The city runs the pond mostly to get water for the city and sometimes to make hydroelectric power. Kossler Reservoir gets water from a pipeline that starts just below the dam. The water then drops 1828 feet to a hydropower plant a few miles downstream near the bottom of Boulder Canyon.