Boulder on the Big Screen: A Cinematic Tour of Iconic Filming Locations
Boulder, Colorado is a picturesque city that has been the backdrop for many iconic movies over the years. From romantic comedies to action-packed thrillers, Boulder has been the perfect setting for some of the most memorable films of all time. In this blog article, we'll take a cinematic tour of the city and explore some of the most iconic movie filming locations in Boulder. So, get your popcorn ready and let's go on a movie-filled adventure!
Uncovering the Rich History of Boulder's Movie Industry
Colorado, particularly Boulder, might not be the first place that comes to mind when thinking about movie filming locations, but it has had its share of notable appearances in films. Here's a closer look at these five movies you may not have known were filmed in Boulder:
"Catch and Release" (2006): This romantic comedy, featuring Jennifer Garner, Timothy Olyphant, Kevin Smith, Sam Jaeger, and Juliette Lewis, unfolds in the picturesque setting of Boulder. The story revolves around a woman coping with the sudden loss of her fiancé. While some scenes were shot in Vancouver, much of the filming captured the beauty of Boulder.
"The Glenn Miller Story" (1954): This biographical film stars James Stewart as the legendary bandleader Glenn Miller. The movie takes viewers to both Denver's Lowry Air Force Base and Boulder, offering a glimpse into the life and music of a jazz icon.
"Sleeper" (1973): Woody Allen's unique sci-fi comedy takes the audience on an adventure with a health food store owner who is cryogenically frozen and reawakened 200 years later. Some outdoor scenes were filmed at the Table Mesa Laboratory of the National Center for Atmospheric Research in Boulder, lending a futuristic touch to the story.
"American Flyers" (1985): This sports drama, featuring Kevin Costner, David Grant, Rae Dawn Chong, Alexandra Paul, Luca Bercovici, and Janice Rule, showcases the Morgul-Bismarck circuit race in Boulder, which was a part of the legendary Coors Classic stages. The film captures the exhilaration of competitive cycling against Colorado's stunning backdrop.
"Fat, Sick, & Nearly Dead" (2010): This documentary follows the journey of an overweight man with an autoimmune disease as he adopts a plant-based diet through fruit and vegetable juices. The film takes the viewer on a cross-country tour where, among other places, Boulder becomes a significant stop as the protagonist meets a kale farmer and explores the world of healthy living in this vibrant Colorado city.
Boulder's diverse landscapes and vibrant community have provided a unique and charming backdrop for these films, showing that it's not just the well-known cinematic cities that can make a mark on the silver screen.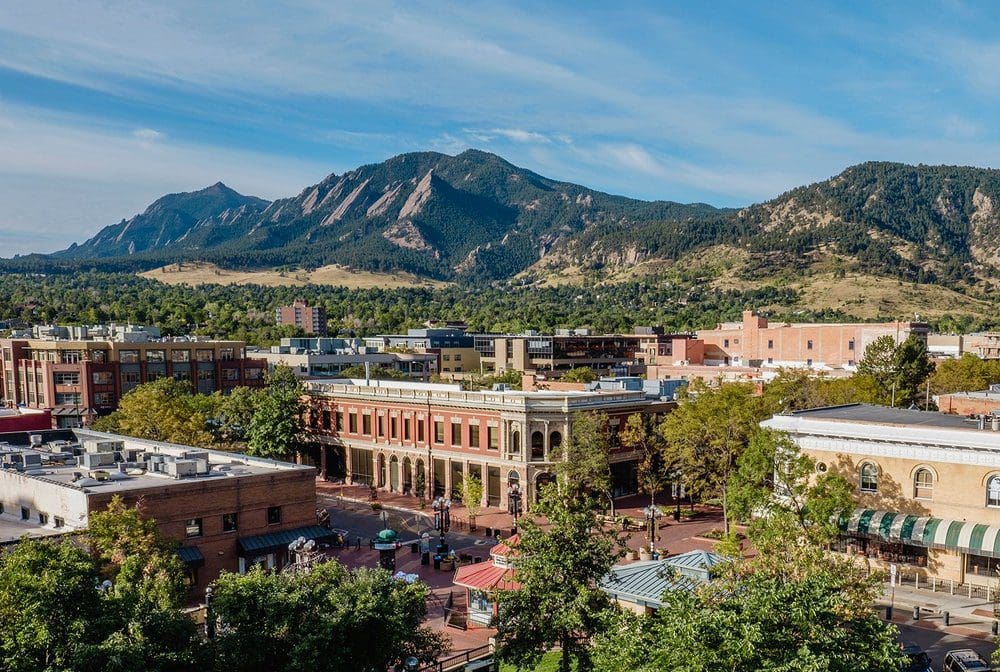 Capturing the Magic of Boulder on the Big Screen
Boulder, Colorado has been a popular filming location for decades, with its stunning natural beauty, vibrant culture, and unique character.Whether you're looking for a great movie experience or a fun day out, exploring the filming locations of Boulder, Colorado is sure to be a memorable experience. From the beautiful Flatirons to the historic Pearl Street Mall, there are plenty of places to explore and appreciate the city's cinematic history. So why not take a trip to Boulder and explore the city for yourself?