How to Spend a Perfect Day in Boulder
With spring just around the corner, Boulderites can once again think about all Boulder has to offer when it's not getting dark at 5 pm. If you need some inspiration, use this guide to get started.
Wake up with some sunrise yoga and coffee…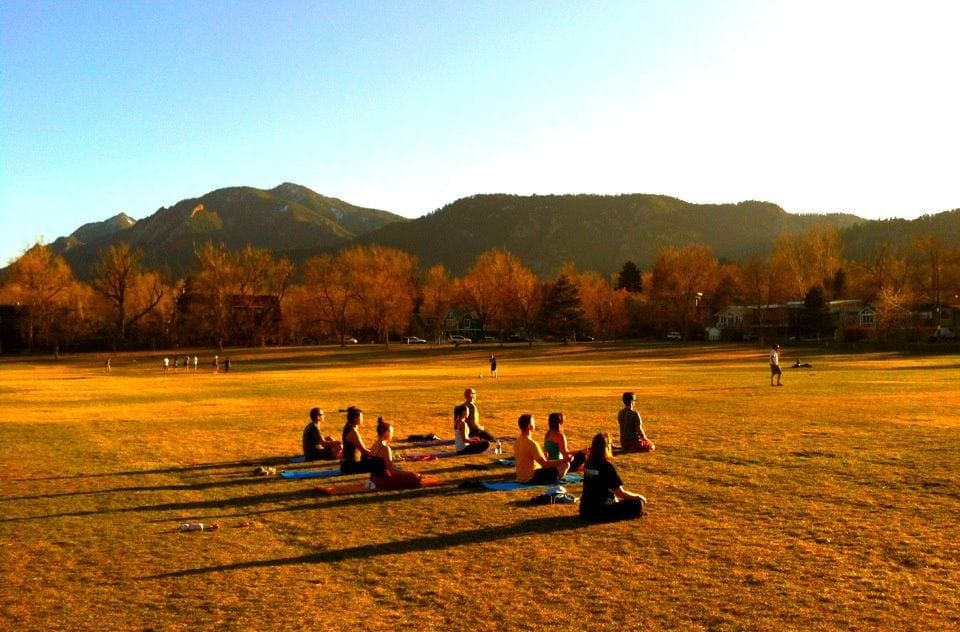 Civic Park, near the north entrance of the library, offer sunrise yoga during the warmer months with 45 minute asana (poses) practice followed by 15 minutes of guided journaling/writing. After this early morning rise, warm up and wake up with a cup of locally roasted, organic espresso at The Laughing Goat.
Have a quick brunch before an afternoon hike…
Stop by Luciles Creole Cafe for a unique brunch experience with hot beignets or Eggs New Orleans
(Fried eggplant slices with creole sauce, poached eggs and hollandaise. Served with grits or potatoes and a biscuit.)
Once you've got enough carbs in your belly, enjoy a breezy hike at Boulder Creek Path – over 8 miles long, this trail takes you through parks, past schools, through grasslands, tight turns, and some spectacular river scenery. Some parts of the trail are unpaved, so make sure you have comfortable, fully-covered shoes even if you are only walking near the town.
Then wind down with some comedy at Boulder Biergarten…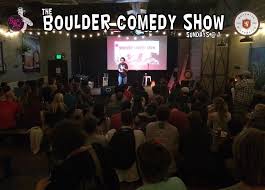 Boulder Biergarten has frequent comedy nights, and with a happy hour this good, you'll be tempted to stop by again in the future.
Finally, after a day of health, gorge on some late night fare at Cheba Hut…
Whether you've got the munchies or dry mouth, Cheba Hut has something you're craving, such as the Loaded Not'Chos: melted cheddar cheese, jalapenos, red onion, and black olives on a bed of nacho Doritos, with ranch drizzled on top.