Picks to Make March Madness – March Gladness
Are you struggling to find North Carolina on your bracket sheet? Does Northwestern sound more like a regional site than a 7-seed? Did you assume that Gradey Dick was the name of an adult film star?
If the answers to these questions are yes, I am here to help you.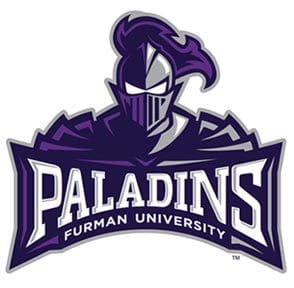 Like you, I may not be able to find the Furman Paladins on a map or define exactly what a Paladin is – but I can tell you that the 13th seed is a 5.5 point underdog to the Virginia Cavaliers, and that the point spread is a little misleading due to Virginia's slow pace of play and defensive prowess.
I can also tell you that the March Madness and the round of 64 starts on Thursday, March 16, at 12:15p Eastern Time. And that no self-respecting March Madness pool accepts late entries after tip-off.
• ROUND ONE – Chalk is generally your friend in the first round, but San Diego State (5), Michigan State (7), and the Indiana Hoosiers (4) look vulnerable to me. The Hoosiers are only a 4.5 point favorite against the Kent State Golden Flashes (28-6) and the Big Ten has struggled in the tournament in recent years. With quality losses to Houston by 5, and Gonzaga by 7, Kent State has shown to be more than just a Flash in Pan.
• ROUND TWO – More chalk with the exception of 5th seed Duke taking out 4th seed Tennessee. The Blue Devils are on a roll right now winning nine in-a-row, while the Volunteers will be without their star point guard, Zakai Zeigler, who tore his ACL in late February. Watch out for a possible Memphis (8) upset over Purdue (1) in a styles make fights mismatch, and don't be surprised if TCU (6) finally ends the collegiate career of Gonzaga's Drew Timme.
• ROUND THREE – Injuries may play a factor in Houston (1) and UCLA (2) advancing, but both teams should. If Memphis failed to knock Purdue out of the tournament, Duke will finish them off. Virginia can slow down most teams, but Alabama (1) is not most teams. Arizona (2), Marquette (2), and Kansas (1) all advance. And I'll take Texas (2) over Xavier (3) by a coin-flip.
• ELITE EIGHT – Arizona is as talented as any team in the country, but they only play seven guys. Look for Alabama's depth to be too much for the Wildcats. Texas always seems to lose about a round earlier than they should, while Houston's Marcus Sasser should be at full strength by the time their matchup comes along. Houston moves on. Kansas versus UCLA should be epic. But the Bruins health has been in question for much of the season. Look for Kansas to advance. And Marquette will continue to be the best team you've never seen as Duke's win streak comes to an end.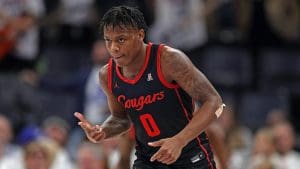 • FINAL FOUR – The first thing to know about the Final Four is that it will be played in Houston! But any homecourt advantage falls to the waste side when the Kansas Jayhawks fan base comes to town. Kansas advances. And if you haven't seen Alabama's 6'9 superstar, Brandon Miller, you're in for a show. Miller reminds me of the NBA's Paul George, and I don't mean a young Paul George. I mean Paul George right now! Alabama makes the finals.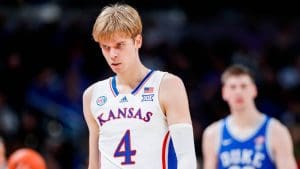 • CHAMPIONSHIP GAME – The Crimson Tide have more athletes, more talent, and more depth. But Kansas is Kansas, with a Championship Belt, and Championship pedigree. Inevitably, it comes down less to one game, and more to the path that takes them there. The Jayhawks may have to fight their way through Arkansas, UConn, UCLA, and Houston. While the road for Alabama seems much less taxing. I see Alabama dancing in the end.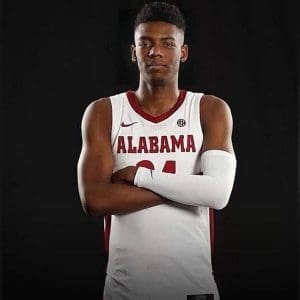 Quite a bit of chalk. But at the beginning of the tournament I asked myself if I would rather bet on all four number one seeds – or the field? The field includes Arizona, UCLA, Gonzaga, and Texas. Marquette would be my choice for any bracket tournament with more than 100 entries. Duke, Baylor, and UConn are all capable.
But with all the upsets, all the broken brackets, and all the would-be Saint Peter's Peacocks – the number one seed has won the NCAA Tournament five years in-a-row, eight out of the last ten, and twelve out of the last fifteen.
You can have the dark horse, the Cinderella, or the next Loyola-Chicago. But I'm sticking with the Porn Star, the 7'5 kid, the hometown boys, and the team that takes the terms pass and shoot – way too literally.
Images via espn.com, furmanuniversity.com, thekansascitystar.com, thesportingnews.com, sportsillustrated.com