The Broncos Organization – Who Are They?
Historically speaking, it was always easy to look at the Denver Broncos and describe who they were as an organization. As the perennial Super Bowl contenders, they had Hall-of-Fame quarterbacks, tenacious defenses, veteran leadership, and great minds and stability in coaching and the front office. A successful franchise that embraced its blue-collared fans, and in return, the people bled orange in support of their team.
That label and those attributes are now saved for others more deserving. The New Orleans Saints with Drew Brees, Sean Payton, and that Mardi Gras that occurs on Sundays. The Green Bay Packers and Aaron Rodgers, Lambeau Field, and a stadium filled with cheese heads. And the Evil Empire itself, the New England Patriots, who simply parade out Tom Brady, cut off the sleeves of Bill Belichick, and win seemingly without effort year after year.
What's clear is that the Packers, Saints, and Pats are no longer fair comparisons when looking for what Denver resembles as an organization. So, who exactly is?
The Broncos aren't the Kansas City Chiefs, Houston Texans, Baltimore Ravens, or San Francisco 49ers; these teams have three major things in common: they all have young, dynamic quarterbacks, they all have winning records at the top of their divisions, and they are all playoff bound. I wish that was us. But that's not us.
It would be great to compare today's Broncos to the Seattle Seahawks or Pittsburgh Steelers, winning organizations that put an emphasis on defense. But the major difference between them, and us, are wins and coaching stability. The Steelers and Seahawks win consistently, while coaches Mike Tomlin (2007) and Pete Carroll (2010) have been around slightly longer than Vic Fangio (2019).
Denver doesn't compare well with the Atlanta Falcons, Chicago Bears, Los Angeles Chargers, Indianapolis Colts, Dallas Cowboys, Philadelphia Eagles, or Minnesota Vikings. The most obvious distinction being that none of these teams have had losing seasons three straight years like the Broncos have.
And we are not the Buffalo Bills, Arizona Cardinals, New York Giants, Cleveland Browns, or New York Jets, who are all pretty sure they have their quarterbacks of the future. With the exception of the Bills (10-4), our records this season, and over the past three, are quite comparable. But these organizations are all in on their young quarterbacks. Denver as an organization is not.
The Broncos aren't exactly the Miami Dolphins or Cincinnati Bengals either. Both teams are in tank mode and can't pretend that their teams are anything other than a rebuild. Their prize for such honesty is Joe Burrow and Tua Tagliovia in next year's draft. Denver's inability to tank, or admission to rebuild, will land them a better-than-average offensive lineman. Not a game-changer.
Which sadly leads us to two organizational comparisons: we are either the Washington Redskins or the Oakland Raiders these days.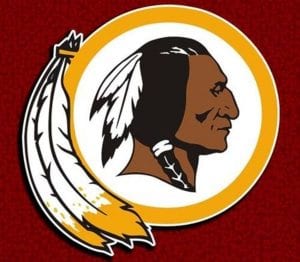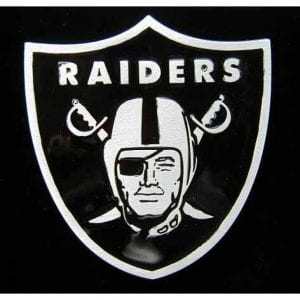 Washington's record over the past three (losing) seasons is 17-29, while Denver's is 16-30. Over the past three seasons, the Redskins have used Kirk Cousins, Dwayne Haskins, Colt McCoy, Alex Smith, Mark Sanchez, Josh Johnson, and Case Keenum as their starting quarterbacks. Their coach is an interim and Daniel Snyder controls all the moves. Over the past season, the Broncos have used Trevor Siemian, Paxton Lynch, Brock Osweiler, Drew Lock, Joe Flacco, Brandon Allen, and Case Keenum as their starting quarterbacks. Their coach is a rookie and John Elway controls all the moves.
Oakland's record over the past three (losing) seasons is 16-30, the same as Denver. The Raiders have not used a dozen quarterbacks over the past three years, but rather, have relied on former second-round pick Derek Carr to lead them to mediocracy at best. Coach Jon Gruden controls all the moves, the front office is a bit of a mess, and they traded away the best linebacker in the game earlier this season. Hmm, Denver has three-out-of-four. Stay by your phone Von.
It's hard to believe how far we have fallen. In finding a fair comparison in today's NFL, the Broncos are either paired with an organization known for incompetency and a racist logo….or we're the Raiders.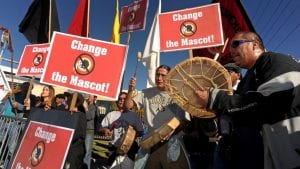 Images via imgur.com, multichannelnews.com, abcnews.com, denverpost.com, wtop.com, nbcbayarea.com, giants.com, reddit.com