The Week in Sports – And the Walk-Out Song
As Serena Williams took to the court for what was presumed to be the final match of her career, the audience roared – but the music stayed silent.
Unlike baseball in which songs by AC/DC, The Red Hot Chili Peppers, or The Notorious B.I.G. could blast through speakers to elevate crowds – Tennis is simply too regal, too proper, and light clapping will suffice.
But what if there was a walk-out song?
Can you imagine the response if Serena Williams paid homage to her upbringing and took the court to the sounds of Tupac Shakur's "California Love"? In the city, the city of Compton – we keep it rockin'. What about Tina Turner's 1989 hit – "The Best"? You're simply the best – better than all the rest. Margaret Court may not like the choice and the song is a little old…but so is Serena. My choice would be "Unstoppable" by Sia? Technically, Williams was stoppable as Ajla Tomljanovic beat her three sets. But a career record that includes 858 wins, 39 majors, and four gold medals makes the song more than appropriate.
A look at the week in sports and the walk-out songs that fit.
• The NFL preseason is over as the Buffalo Bills and Los Angeles Rams kick things off on September 8th and the NFL's walk-out song has to be Lizzo's "It's About Damn Time". I get that teams want to preserve their main roster players during the preseason so that no one gets injured – but I'm pretty sure that I sustained a major eye injury watching that stuff.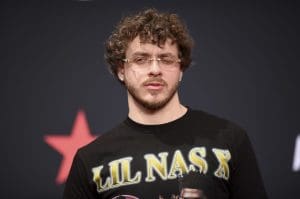 • It's not as if he was ever flying in coach, but after signing a five-year/$242 million contract extension with the Denver Broncos, Russell Wilson's new walk-out song should be "First Class" by Jack Harlow. But just remember that the Broncos haven't had a good quarterback since Peyton Manning left – we don't need Givenchy, we need Jesus.
• Lamar Jackson's walk-out song should be "Life is Gucci" by Kev Dollaz, but until that contract is signed – his life is more Ross Dress for Less.
• I'm afraid if I give Christian McCaffrey a walk-out song, he'll pull a hamstring and be out for 4-6 weeks.
• "Victoria's Secret" by Jax is Tom Brady's new walk-out song. Victoria may have been made up by a dude, but Brady's wife, the former Victoria Secret's model Gisele, is very real. Tom better hope that she doesn't have a walk-out song.
• The college football season has begun, and it looks like Charlie Daniels and Lynyrd Skynyrd are back providing the theme songs again as "The Devil Went Down to Georgia" and "Sweet Home Alabama" are leading the way. Ohio State has adopted "Don't You (Forget About Me)" by Simple Minds to walk-out to.
• Brian Kelly's coaching debut at LSU was rough as special teams and sloppy play cost the team badly in a 24-23 loss to Florida State. The all-time winningest coach in Notre Dame history left the Irish, and Touchdown Jesus, for the big dollars and pressure of the SEC. Kelly's walk-out song is "As It Was" by Harry Styles. Hey Kelly – this is the SEC! You know it's not the same as it was.
• Considering all the players that have found new teams by entering the Transfer Portal – shouldn't "Jump Around" by Cypress Hill be played at every college stadium?
• The first week of college football also means the first week of scheduling cupcakes to beat up on. Miami defeated Bethune-Cookman 70-13, Texas A&M beat Sam Houston 31-0, and Ole Miss topped Troy by the score of 28-10. I say if you're going to schedule a team like Troy to play in your season opener, you should have to walk-out to a variety of High School Musical songs as the season progresses.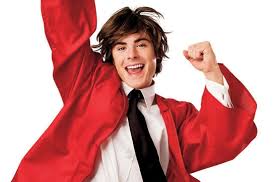 Walk-out songs aren't just for football.
• After the number two ranked golfer in the world, Cam Smith, announced that he would be leaving the PGA and joining the Saudi Arabian financed LIV Golf Tour – LeAnn Rimes' "How Do I LIV Without You" would be the perfect walk-out song. With that mullet and eighth-grade mustache, the answer is pretty easily.
Images via marca.com, onthisday.com, Bloomberg.com, facebook.com, thesun.com