What the Puck?!! – It's Been Twenty Years?!!
The last time the Colorado Avalanche won the Stanley Cup – Britney was dating Justin, Beyonce was still a Destiny's Child, and Joe Sakic wore skates to work each morning.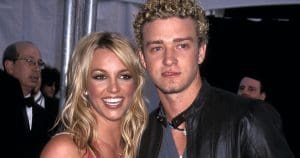 Instead of a suit and tie.
The year was 2001, and while society was busy dancing to songs downloaded off Napster, the current Avalanche squad was so young, that they were most likely going down for Nap Time.
On Wednesday, the 2022 Colorado Avalanche will begin their quest to lift Lord Stanley's Cup as they take on the Tampa Bay Lightning in Game 1 – but to describe how excruciatingly long the two-decade wait has been since the Avs last hoisted the trophy…
…Let's take a look back.
• The 2001 Avalanche won the Cup with a roster full of stars, a handful of Canadians, and a forward from Sweden (Peter Forsberg). The 2022 Avalanche are trying to win it with a handful of stars, a roster full of Canadians, and a forward from Sweden (Gabriel Landeskog).
• In 2001 the number one show on television was Friends, primetime not syndication, and Ross and Rachel's daughter Emma had yet to be born. Come to think of it, either was current Avalanche defenseman Bowen Byram (DOB 6-13-2001).
• Hockey players are hockey players. So, I'm sure both the 2001 team and the current squad celebrated their playoff victories by reaching out to teammates and inviting them for a beer. Only the 2001 Avs had to reach out on a Nokia 3310.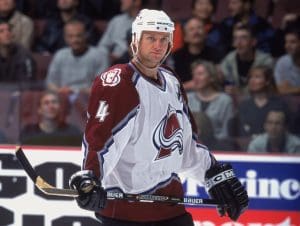 • Destiny's Child climbed the music charts in 2001 with their hit single Bootylicious. Meanwhile, defenseman Rob Blake was Booty-vicious the way he would use that thing to throw hip-checks. Believe me – I don't think they were ready for that jelly. Destiny's Child faded away around 2005…as did the hip-check.
• The movie – Dude, Where's My Car – grossed over $73 million at the box office by the end of 2001. Cale (Dude, Where's) Makar grossed about $9 million this season and we are hoping for plenty of sequels.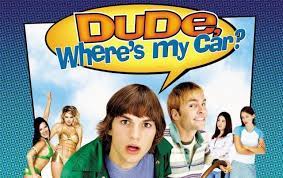 • Speaking of Cars – If Ray Bourque celebrated his Stanley Cup by buying himself a brand new 2001 Ford Focus, that same car would now be considered "Vintage."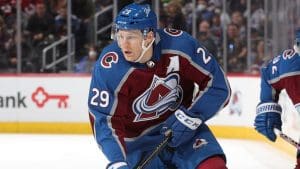 • After Nate MacKinnon wins the Conn Smythe Trophy (MVP of Stanley Cup Finals) this year, he'll probably go home, kick back on the couch, break open a Labatt's Blue, and watch an episode of Survivor like Patrick Roy did back in 2001. Only, Roy was watching season 2. MacKinnon will be watching season 42.
• In 2001, the request to please wear a mask, was only meant for the goalies. The meaning is oh so much different in 2022.
• It does make me feel better that Alex Ovechkin was around and playing professional hockey back in 2001. He was only 16, playing for the Dynamo of the Russian Hockey League, but he was still around.
• The number one book back in 2001 was Who Moved My Cheese. In 2022, the question is Who Moved My Cheese and its price all the way up to $13.75 a pound?
• 2001 was so long ago that R. Kelly was still acceptable, Bill Cosby was still funny, and the number one movie in America was Harry Potter, and it wasn't a sequel.
• I'm not an economist, but my math says that if you take the cost of a Colorado Avalanche Playoff seat back in 2001, times it by the rate-of-inflation over a 21-year span and apply it to the current cost of buying a playoff ticket in 2022. You don't get a Zillion Dollars!
• Hockey isn't quite as violent as it used to be. But I'm pretty sure that the Avalanche mascot of 2001, Howler the Yeti, could take our current mascot, Bernie the St. Bernard. The 2001 version was 7-feet tall, quick on its feet, and was eventually retired due to a public relations nightmare in which the Yeti kicked a woman wearing a Blackhawk's jersey directly in the stomach.

• The average age of the 2001 NHL Cup winners and this year's team aren't that dissimilar. But with a 2001 team of Patrick Roy (35), Alexei Gusarov (36), and Ray Bourque (40), combined with the ritual of growing out beards during the playoff run – This 2022 squad looks like a Middle School yearbook, peach fuzz and all.
• In 2001 the average price for a gallon of gasoline was $1.57. Today it is hovering around $5.01.
Looks like we may have to shorten the parade route!
Images via sportteamhistory.com, elitedaily.com, thehockeywriters.com, nhl.com, patchcollection.com