Boulder's Dog of the Day!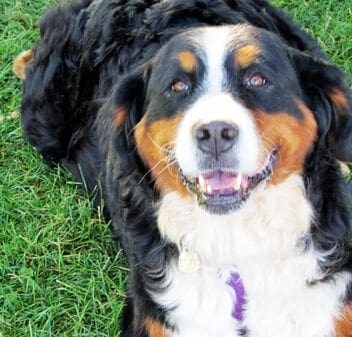 Boulder, Colorado, often ranks as one of the best cities in the country for dogs, and there are numerous reasons why it's a canine paradise. Here are the top 10 reasons why Boulder stands out as a haven for our four-legged friends:
Vast Open Spaces: Boulder boasts an abundance of parks, open spaces, and hiking trails. Dogs can roam freely and explore the great outdoors, making it an ideal place for adventurous pups.
Dog-Friendly Businesses: Many local businesses in Boulder are dog-friendly. From cafes to shops, dogs are often welcome to join their owners, creating a close-knit community for both humans and their furry companions.
Trails Galore: Boulder is surrounded by a network of scenic trails. Popular routes like the Boulder Creek Path and Chautauqua Park offer stunning views and the perfect terrain for dog walks and hikes.
Off-Leash Areas: Boulder offers several designated off-leash dog parks like Valmont Dog Park, where dogs can run and socialize with other dogs without a leash.
Health and Wellness: The city prioritizes dog health with numerous veterinary clinics, pet boutiques, and even holistic pet care providers. Dogs receive top-notch care and attention here.
Community Events: Boulder hosts various dog-centered events and festivals throughout the year, such as the Doggie Dash and Canine Classic, which bring the local dog-loving community together.
Pet-Friendly Housing: Many apartment complexes and rental homes in Boulder are pet-friendly, making it easier for residents to accommodate their furry companions.
Biking with Dogs: Boulder's bike lanes and dog-friendly policies make it a great place for biking with dogs. Special bike attachments and trailers allow residents to take their dogs along for rides.
Dog Training and Classes: The city offers a wide range of dog training classes, from basic obedience to agility training, ensuring that dogs are well-behaved and stimulated.
Pet Rescue and Adoption: Boulder residents are passionate about animal welfare. There are several animal shelters and rescue organizations in the area, making it easier for dog lovers to find their perfect companion.
In conclusion, Boulder, Colorado, is a dog lover's dream come true. Its commitment to providing ample outdoor spaces, dog-friendly amenities, and a strong sense of community makes it one of the best cities in the country for dogs. Dogs in Boulder enjoy a high quality of life, surrounded by natural beauty and a community that truly cares for their well-being.