Boulder's Epic Balloon Adventures: Soaring Above the Rockies
Boulder County, Colorado, is renowned for its breathtaking natural beauty, and one of the most epic ways to experience it is through hot air ballooning. Nestled in the heart of the Rocky Mountains, Boulder County offers a unique perspective of this majestic landscape, and taking to the skies in a hot air balloon is an unforgettable adventure.
The striking mountainous terrain, including the iconic Flatirons and the Indian Peaks Wilderness, provides a stunning backdrop for a hot air balloon journey. As the sun rises, the crisp Colorado air fills the balloons, and they gracefully ascend into the sky, carrying passengers on a magical ride. The views from above are simply awe-inspiring, with the snow-capped peaks, dense evergreen forests, and meandering rivers creating a postcard-perfect scene.
Hot air ballooning in Boulder County is a year-round activity, offering different experiences in each season. In the spring and summer, you'll witness vibrant wildflowers in bloom, while the fall transforms the landscape into a kaleidoscope of reds, yellows, and oranges as the aspen trees change their leaves. Winter offers a serene and peaceful journey, with the snow-covered mountains glistening in the morning sun.
One of the unique aspects of hot air ballooning is the sense of tranquility it provides. Drifting silently through the air, you can truly immerse yourself in the surrounding beauty without the distractions of engines or noise. The stillness and serenity of the experience make it an ideal way to appreciate the rugged wilderness of Boulder County.
Moreover, hot air balloon rides often include expert pilots who share their knowledge of the region's geography, geology, and history. They'll point out interesting landmarks and tell stories about the area, enhancing the experience with educational insights.
As you float high above the earth, you may spot local wildlife, such as elk, mule deer, and raptors, adding a touch of wildlife excitement to your journey. Ballooning in Boulder County is an adventure that appeals to all ages and interests, whether you're a nature lover, a photography enthusiast, or simply seeking a unique and serene way to admire the mountains.
In conclusion, ballooning in Boulder County is truly an epic and remarkable experience. It's a gateway to seeing the mountains and scenery in a way that few other activities can provide. The combination of natural beauty, tranquility, and the sense of adventure make it an unforgettable journey through the stunning landscapes of this Colorado gem.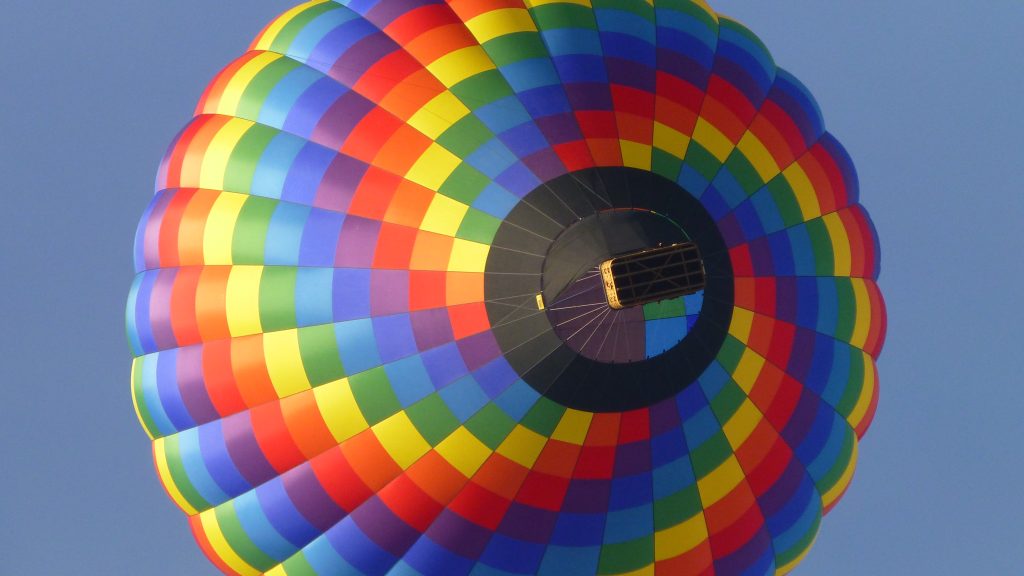 photo credit: Lenny Lensworth Frieling