Colorado Festivals & Events in 2023 Everybody Should Visit
Test your skills on a rodeo show, immerse yourself in the music scene, or explore the joy of fairs across the state. Discover all the incredible forms of entertainment this place has to offer in this article. Don't miss out on the memorable experiences awaiting you this year!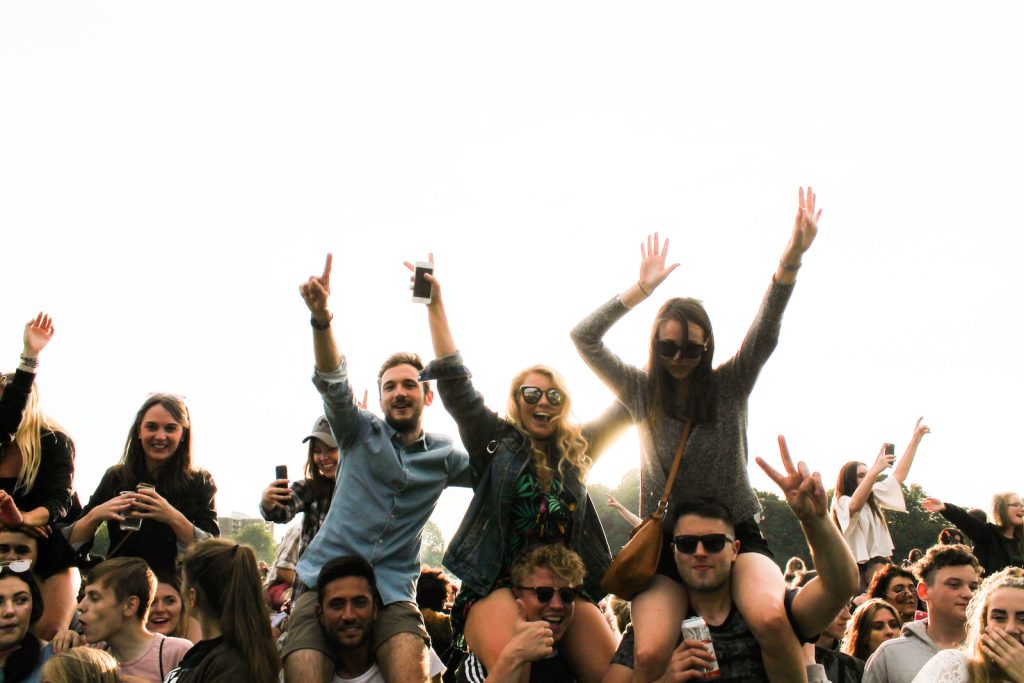 A Must-Go Event for Renaissance Lovers
This summer extravaganza in Larkspur is a must-visit for all history enthusiasts and adventure seekers. Held every year from mid-June to August, the event offers endless entertainment for the whole family. Spanning across vast acres of land, it is one of the most popular Colorado festivals 2023. Don't forget to dress up in your finest period attire and immerse yourself in the magic world. Outfit rentals are available on-site, making it easy to fully embrace the spirit of the past.
Dragon Boat Festival
Discover the ultimate way to immerse yourself in the rich tapestry of Asian culture. This vibrant event brings together Asian and Asian American Pacific Islander communities to showcase their traditions through thrilling dragon boat races, captivating displays, performances, and cuisine. From its humble beginnings in 2001 with just 16 race teams and a few food vendors, the event has grown into a two-day extravaganza, attracting over 120 thousand attendees at its peak. If you are currently abroad, you may set up VPN Android to learn more about it. Many people ask: "Do I need VPN on my Android phone?" A useful service like VeePN allows getting information about any event you might be interested in. Experience the largest dragon boat festival in the country, celebrating the diverse flavors of Asia.
Leadville Boom Days
Do you wonder: "What to do in Colorado this weekend?" This event is an homage to the Old West. Get ready for gunslingers, mining competitions, and a street fair with over a hundred food and craft vendors. Discover Leadville's rich mining heritage at the event cherished by both locals and visitors. Mark your calendars for the first full weekend in August and join this festival for three days.
Nestled in the heart of the central Colorado Rockies, Leadville awaits you at an altitude of two miles above sea level. Prepare to be transported to an authentic wild west town, steeped in history and surrounded by majestic mountains. Delight in the awe-inspiring beauty of the Mosquito ranges, while unraveling the captivating story of the town. Encounter welcoming locals, breathe in the mountain air, and revel in the grandeur of Leadville during its most anticipated weekend of the year!
State Fair
After 150 years of perfecting the art of entertainment, this fair has everything that makes it unforgettable. Go to Pueblo for a week filled with fantastic entertainment, intense competitions, unique vendor booths, and old-fashioned fun. This is the time to indulge in all your fried food fantasies and discover the best craft beers. And for all you rodeo enthusiasts, don't miss the epic rodeo show in the lively Budweiser Arena. You may use a VPN plugin Firefox to discover more about it. Witness the bucking broncos, fearless bull riders, and fast cowgirls as they light up the stadium under the bright lights.
Telluride Film Event
Last year, over 90 million tourists visited the state. Are you tired of festivals in Denver? You can experience the magic of old movies at this event, where passionate film enthusiasts come together in the picturesque mountain village of Telluride. Each Labor Day weekend, the town triples in size as cinephiles embark on a four-day cinematic adventure.
This unique show captivates its attendees with an element of surprise – the program is not revealed until everyone arrives in town. It's blind faith in the power of film that brings these devoted fans back year after year, confident that a truly unforgettable experience awaits them.
This event is more than just a picture show. It's a celebration of the people who love cinema and push the boundaries of the medium, with tributes to their groundbreaking contributions. You can take part in engaging discussions with filmmakers and historians who provide invaluable insights. Find the joy of discovering that the person standing behind you in line is the creator of the film you just enjoyed. Engage in lively debates with fellow film lovers and enjoy the summer sun, just minutes away from a new exhibition.
You may also enjoy the summer atmosphere of Snowmass Village and discover a world of music, yoga, workshops, lectures, and much more. Every event's lineup features an exceptional group of artists, representing a diverse yet refined array of talent.
Besides, you can discover the boundless array of activities available to every type of traveler in Denver, from captivating street art murals to unparalleled outdoor opportunities. Immerse yourself in a nostalgic journey through the picturesque San Juan Mountains aboard a local railroad.
The inherent nature of the human mind inclines us to associate festivals with happiness and joy. However, they are more than just times of celebration. They also provide an opportunity for self-reflection and thankfulness for those who have played an important role in our lives.