Bouder's Featured Musician this Weekend: Jeremy Dion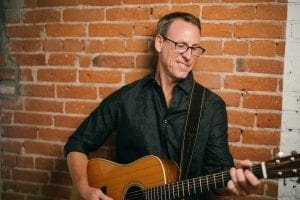 Jeremy Dion of Boulder, CO, basically grew up in the music world, singing and dancing as a young kid and starting piano at just 7 years old. Dion continued to play and sing in high school in choir and musicals, but it was when he turned 18 and was gifted a guitar that he really began dedicating himself to music.
Dion returned back to his hometown of Seattle after college with a degree in psychology and a guitar, with no idea what to do with the two. He was introduced to the idea of music therapy and went to grad school to combine the two passions, but ultimately separated them into two different disciplines as he became a counselor and wrote music on the side. Dion eventually headed out to Boulder, another creative powerhouse that he says he prefers to the pressure of Seattle's music scene. "The local scene here feels more accessible. The scene in Seattle grew so big and so fast and has such a reputation that as a budding musician it was difficult to find where to start. Here there are so many open mics, community music, and music shares, and people aren't put on a pedestal for their success. The scene here is more user friendly with easier openings and friendlier audiences."
Dion floated in and out of bands, but prefers working solo, creating his own music that he calls "Mile High Americana", a bluegrass, folksy-rock sound a la John Denver, James Taylor, and Kenny Rogers. Dion says Mile High Americana "captures some of the feel of the Rockies."
"There is a Colorado ethic that moves people here, there's the recreations, the high intellect, the high wage earner's the tech powerhouse" and all of this motivates Dion to create his music, saying "the sound is plainspoken, but lyrically driven." Dion's third album, More Lately, was released in 2018, and Dion is currently working on another. The album was released to good reviews, with No Depression saying, "Tim Hardin styled is the likable song "Small Town Love," comes off sounding like it could've been a good song for the late Tim Buckley or the very alive Art Garfunkel to cover. The collection has a lot to like."
Writing music isn't easy, and Dion warns young musicians that it's a discipline that needs to be developed if you really want to support yourself through your music. Dion recommends that budding musicians go beyond their comfort level, saying, "If you don't sing, learn how to sing and practice singing in front of people, and keep putting yourself in positions where that can be an opportunity. Read biographies of musicians and get to know them personally when that opportunity is available. Try to carve out time every day to do some writing. [It's] easy to come up with excuses to not write, so set a discipline, even for fifteen minutes a day." Dion writes more about this in his 2017 book, The Art of Mindful Singing: Notes on Finding Your Voice. The book does a deep dive into singing with practical meditations.
This time spent staying at home can be useful for artists to create with the time spent at home. Dion notes that writing and creating has been a major component of his mental health and stability. "Everyone is scared and stressed and uncertain, and meditating and creating can help with that."
You can find more of Dion's work here: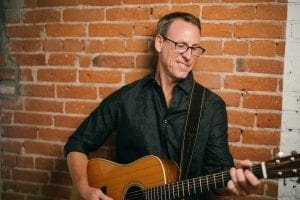 Bonus! Some fun facts:
– I was invited (twice) to sing a solo rendition of the National Anthem at Coors Field for two Rockies games.
– I was a finalist in the songwriting competition for the Folks Fest in
Lyons
. Got to hang with Ani DiFranco and David Wilcox 🙂
– I've opened for both Gregory Alan Isakov and Nathaniel Rateliff, two of my hometown heroes
– I spend my non-songwriting time working as a psychotherapist. I studied at UC Berkeley and Naropa, am mostly in private practice working with kids and teens, and am also the school counselor at Horizons K-8 in
Boulder
.