THE NFL ALL-COVID TEAM
COVID-19 continued to dominate the NFL news cycle last week as three games had to be postponed, more than 150 players were placed in COVID-19 Protocol, and rosters scrambled for eligible replacements just hours before kick-off.
The Chicago Bears had 12 players placed in COVID-19 Protocol, the Los Angeles Rams had 19, and the Cleveland Brown topped them all with a total of 20, including their head coach.
With the Omicron variant wiping out entire team rosters, the NFL and the Players Association were forced to adjust their process announcing less testing for vaccinated players, thus allowing more false-positives or asymptomatic players to suit up on Sundays.  Unvaccinated players were subject to the same rules as prior.
With players like Von Miller, Christian McCaffrey, and Tyler Lockett all out due to COVID-19 Protocol, the real question is who is worthy of making my ALL-COVID TEAM?
The rules.  I'm not going to lie.  All-Pro status, statistics, and name recognition are important.  But getting COVID-19 and/or landing in COVID-19 Protocol are probably the most determining factors.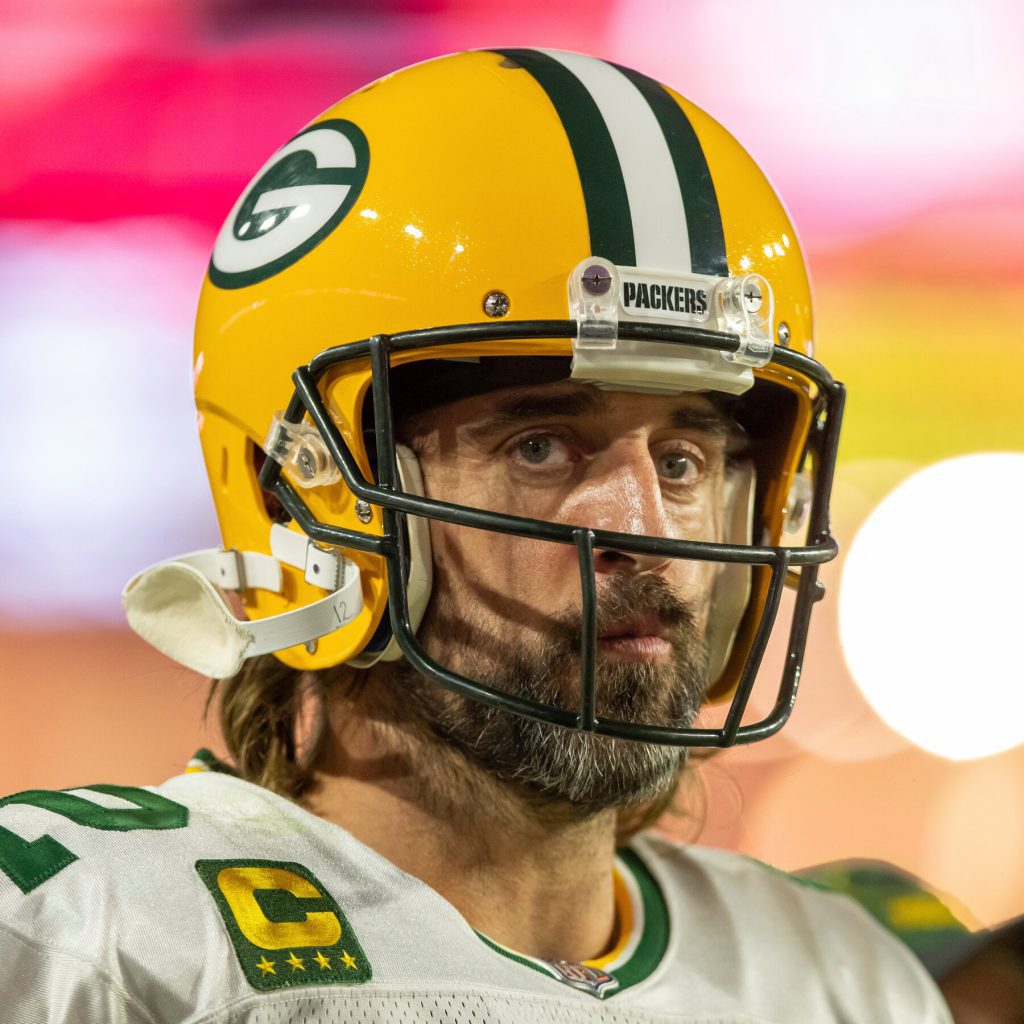 QUARTERBACK
Aaron Rodgers (First Team)
Cam Newton (Second Team)
Baker Mayfield (Third Team)
Rodgers tested positive, told the Nation he was "immunized", missed a pivotal game against the Kansas City Chiefs, admitted to not being vaccinated in traditional terms, and his entire organization covered for him.  That's first team ALL-COVID!
Cam Newton made the personal decision not to get vaccinated, tested positive, missed crucial reps with the first team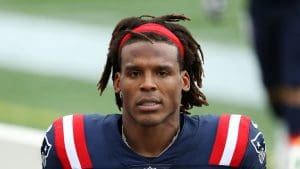 during the preseason, and lost his job because of it.
Baker Mayfield complained publicly that the NFL didn't care about him like he was an innocent victim.  The truth is that the Browns tried to cheat the rules by not testing vaccinated players and Mayfield probably tested positive because his coach tested positive, the backup tested positive, more than 20 others on the team tested positive, and I'm guessing he didn't get a booster.  Who you really mad at, Baker?
RUNNING BACK
Saquon Barkley (First Team)
Nick Chubb (Second Team)
The Miami Dolphins (Third Team)
Chubb almost lost his job to D'Ernest Johnson when he missed a game due to COVID-19, and the Miami Dolphins were without any running backs at all after Philip Lindsay tested positive.  But my vote goes to Saquon Barkley. Missing games all year due to injury, Barkley finally felt healthy enough to play before landing himself in COVID-19 Protocol.  Further results showed a false-positive which would have allowed him to play, except his bad hamstring kept him out another week.
WIDE RECEIVER
Antonio Brown (First Team)
Odell Beckham Jr. (Second Team)
Davante Adams (Third Team)
I can't blame OBJ for testing positive once he arrived in Los Angeles because there are a lot of celebrity parties, and Davante was just taking the lead from his Green Bay quarterback.  But Antonio Brown easily makes First Team All-COVID after testing positive and being caught providing a fake vaccination card.
TIGHT END
Tyler Higbee (First Team)
TJ Hockenson (Second Team)
David Njoku (Third Team)
Higbee wins First Team by default.  All three are talented and tested positive, but Hockenson was going to miss his game anyway due to a season-ending injury.  And Njoku is a Cleveland Brown, and they ALL seem to have it.
OFFENSIVE LINE
The Minnesota Vikings (First Team)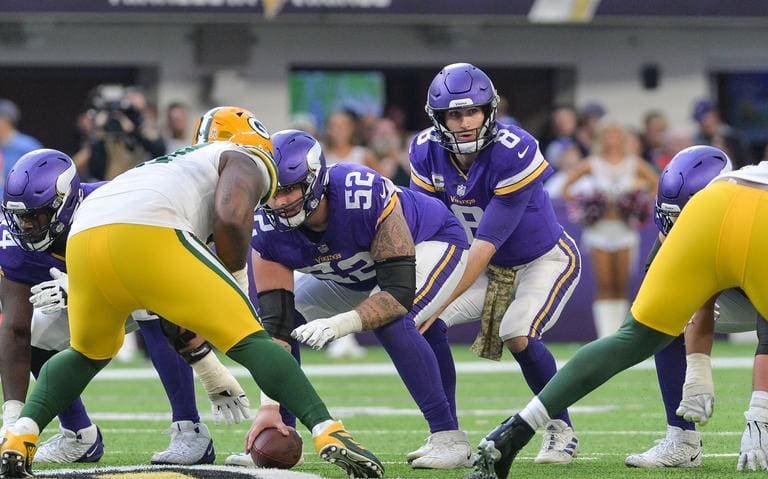 I'm not sure that anyone on the Vikings has even tested positive for the virus yet, but considering Kirk Cousins' stance on vaccinations, and his proximity to the butt cheeks of his center, it's just a matter of time.
KICKER/PUNTER
Greg Zeurlein (First Team/Kicker)
Jamie Gillan (First Team/Punter)
I guess it's possible that the kicker contracted COVID-19 from the place holder, but how does a punter test positive when he's never closer than ten yards to anyone?  Oh, never mind.  Gillan plays for the Browns.
DEFENSE
The Los Angeles Rams (First Team)
The Chicago Bears (Second Team)
The Washington Football Team (Third Team)
I could name off Jalen Ramsey, Von Miller, and Jadeveon Clowney, but with a combined 50 players currently in COVID-19 Protocol, these three teams could just pick the defensive starters for me.
COACH
Sean Payton
There were plenty of candidates when it came to coaches as Kevin Stefanski, Mike McCarthy, Kliff Kingsbury, and Matt Nagy all missed games this season due to COVID-19.
But Sean Payton is the only one to contract COVID-19 twice!
That type of commitment to excellence is, well,…..contagious.
Images via npr.com, sports.yahoo.com, nytimes.com, dglobe.com, cnn.com, marca.com