Buyer's Remorse
The Peloton bike was rolled into the front room of the house three months after promised. It was the early stages of the pandemic, the gyms were closed, and the room had been converted into a home gym with a weight bench, exercise ball, and a view of the cul-de-sac.
The bike cost around $2500 as I recall, unclear if that price included the four sets of shoes, Peloton logoed water bottles, hand weights, or yoga mat. The monthly subscription was another $40 per month for virtual classes, instructors, and guidance.
Our family used it religiously for three months – until we didn't.
The Peloton still sits in the front room like a piece of lonely furniture. Dusty, unused, and still costing us $40 per month. A major case of buyer's remorse.
Russell Wilson in Denver also seemed like a good idea at the time. It came with Super Bowl experience, leadership qualities, high knee workouts, and an eventual price tag of 5-year/$242 million.
Buyer's remorse.
The difference is that I can always sell the Peloton, stop the subscription, and cut my losses. Wilson's contract – that bad decision is stuck to us like a butterfly tattoo on the small of your back.
But it could be worse….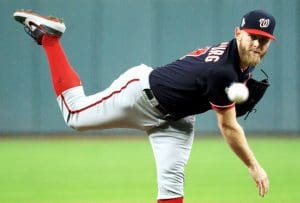 • Washington National's pitcher, Stephen Strasburg, signed a 7-year/$245 million contract after winning the World Series in 2019. In year one of his new deal, Strasburg pitched just two games before being injured. In year two, he lasted only five games. Last year Strasburg was done after just one appearance on the mound.
That's like signing a naming rights deal with FTX.
• After winning the NBA Champion in 2020, the Los Angeles Lakers traded Kyle Kuzma, Kentavious Caldwell-Pope, Montrezl Harrell, and a first-round draft pick to acquire Russell Westbrook after the third year of his 5-year/$206 million contract. The Lakers missed the playoffs as Westbrook was an unmitigated disaster. With a tarnished reputation and a salary of $47 million, Westbrook's player-option allowed him to rejoin the Lakers (with a slight pay raise) when no other team showed interest.
That's like Kanye West having a player-option with an endorsement deal.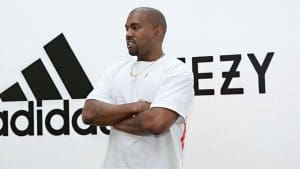 • The Colorado Rockies lured third basemen Kris Bryant to the team last season by signing the former Chicago Cub and three-time All-Star to a 7-year/$182 million contract. Bryant rewarded the club by hitting only 5 homeruns in just 42 games. That's more than $5 million per dinger.
That's like expecting a Tesla to show up – and instead you get a Fisker.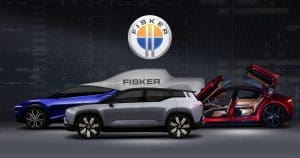 • The National's Anthony Rendon also cashed in after the 2019 World Series and soon after inked a 7-year/$245 million deal with the Los Angeles Angels. Expecting the player that hit 34 HRs/126 RBIs/.306 from the year prior – Rendon hit just 9 homeruns in 2020, 6 homeruns in 2021, and just 5 homeruns last season.
That's like having a timeshare – in Fort Myers, Florida.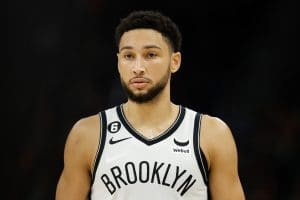 • Before the 2020-21 season, the Philadelphia 76ers signed 6'10 Ben Simmons to a Rookie-Max-Extension at 5-year/$177 million. Simmons would end up taking much of the blame for an early playoff exit in year one of the extension, refused to play in year two, get traded in year three, file a grievance against his former team, see his coach get fired, get mentored by Kyrie Irving, and currently comes off the bench for the Brooklyn Nets where he is averaging just over five points per game.
That's like having your company acquired by Twitter – and Elon Musk has scheduled an all-hands call at the end of the day.
• Trevor Bauer signed a 3-year/$102 million contract with the Los Angeles Dodgers after winning the Cy Young award in 2020. Bauer would throw in just 17 games in year one of his contract before being put on administrative leave during an investigation of sexual assault and domestic violence charges by multiple women. Guess he was throwing punches too. While the Dodgers do not have to pay Bauer his full salary while under suspension, bonuses, salary given while on administrative leave, and other contract agreements still leave the Dodgers on the hook for more than $60 million.
The last investment that bad – had Lehman Brothers on the letterhead.
• Mel Tucker has gone 5-5 since signing a 10-year/$95 million extension. Deshaun Watson has a 5-year/$230 million deal, all of it guaranteed, and hasn't played a snap. Kyrie Irving is in his final year of a 4-year/$136 million contract and he's anti-vaccine, anti-semitic, and apparently anti-second-round-of-the-playoffs.
The reality is that Russell Wilson has won a Super Bowl, should've won a second, has never had a losing season, and is only nine games into his five-year contract. It's way too early for buyer's remorse.
Now, let's discuss Nathaniel Hackett's 4-year/$16 million deal…
Images via hoopshabit.com, caranddriver.com, abcnews.com, thebostonglobe.com, yahoo.sports.com