Faces of Boulder ~ Ema & Ana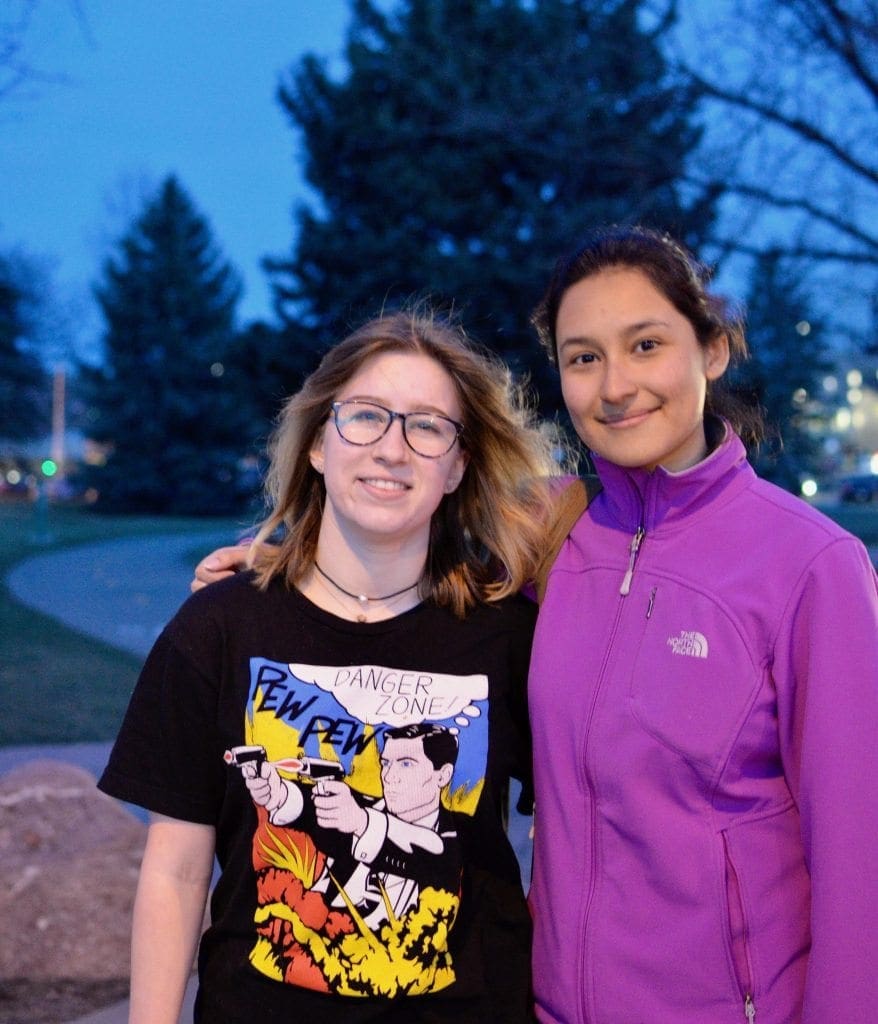 A: "We once once made a deal; I was going to join cross country if she would join the high school musical."
E: "I did it for a little while…"
A: "…But then she quit. My friends and I all felt betrayed! hahaha."
E: "Yea and now we mostly hang out making fun of each other and doing homework."
What are you both studying?
E: "I'm studying bio-engineering. I know a few disabled people in my life… and they made me want to improve the lives of anyone who is disabled. It's easy to find a path in bio-engineering that is evil… but I want to work for the good side of it."
A: "And I'm studying psychology with a minor in Spanish. I just love children and want to work with them. When they're really young, they're so open minded. I know they can make a difference and I would like to be part of that."
-Ema (left) and Ana (right)
.