Rocky Mountain High: Capturing Beauty of Epic Sunset from CU Boulder Campus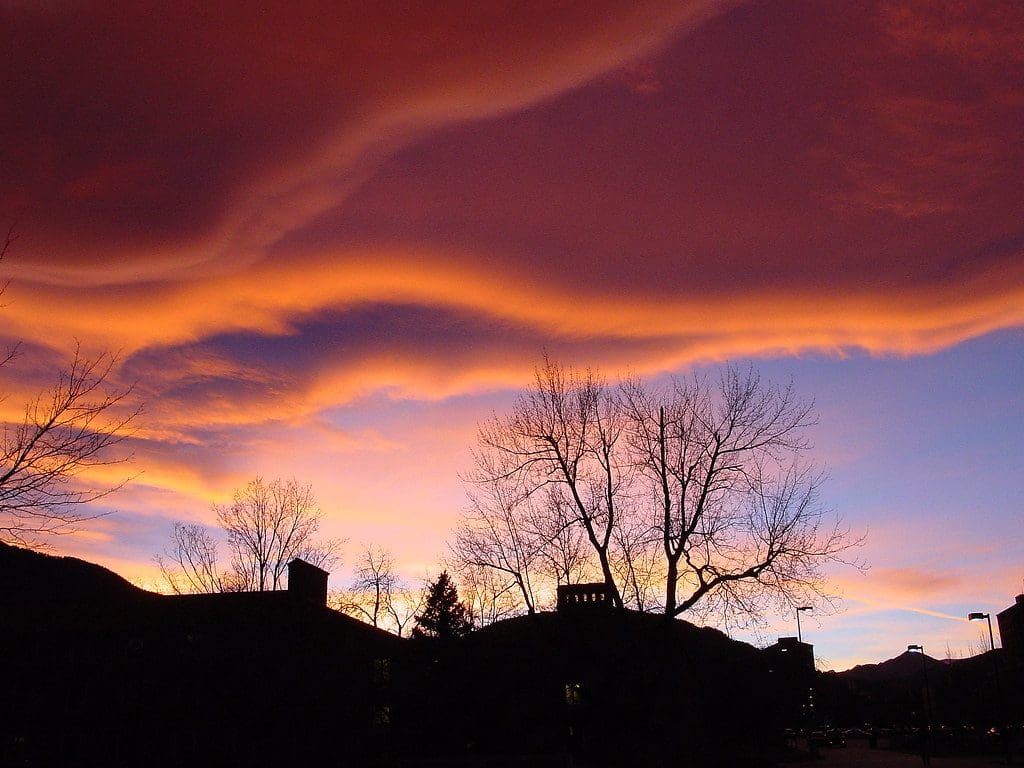 The University of Colorado Boulder, commonly referred to as CU Boulder, is truly a sight to behold. The campus is situated at the foothills of the Rocky Mountains, providing breathtaking views of the surrounding natural landscape. There are several reasons why CU Boulder is considered one of the most beautiful and amazing campuses in the country.
First and foremost, the campus is nestled in a unique natural setting that offers stunning views of the surrounding mountains, including the famous Flatirons. The university's location also provides easy access to outdoor recreation activities such as hiking, biking, skiing, and snowboarding. The campus itself is adorned with lush green lawns, mature trees, and vibrant flowers, providing a serene and tranquil environment for students to learn and thrive in.
In addition to its natural beauty, CU Boulder also boasts an impressive array of architectural wonders, including some of the most iconic buildings on any college campus. The Norlin Library, for example, is a historic structure that is considered one of the most beautiful libraries in the country. Similarly, the Old Main building, which was built in the late 1800s, has been impeccably preserved and continues to serve as a symbol of the university's rich history and tradition.
One of the most unique features of CU Boulder is the incredible sunsets that can be seen from the campus. The university's location at the base of the Rockies provides an unobstructed view of the western sky, which often turns into a mesmerizing display of vibrant oranges, pinks, and purples as the sun sets behind the mountains. The combination of the natural beauty and the university's architecture make for a truly unforgettable experience.
In conclusion, CU Boulder is an exceptional campus that offers a rare combination of natural beauty, impressive architecture, and unforgettable sunsets. It is no wonder that the university attracts so many students from all over the country and the world, as it truly is a one-of-a-kind destination for higher education.