What Software Can Be Used To Get Better Sales Results Online
In the whirlwind of today's ever-changing digital world, nailing those impressive online sales figures has become a top-notch target for businesses, big and small. You see, the internet has opened this massive playground of possibilities, but it's also crammed with a lot of noise and competition. To navigate this intricate landscape gracefully, businesses are putting their bets on some seriously clever software solutions.
These tech wonders aren't just backstage helpers. They're like rockstars in enhancing the customer journey and supercharging those online sales. The following software will revolutionize your business and improve your sales.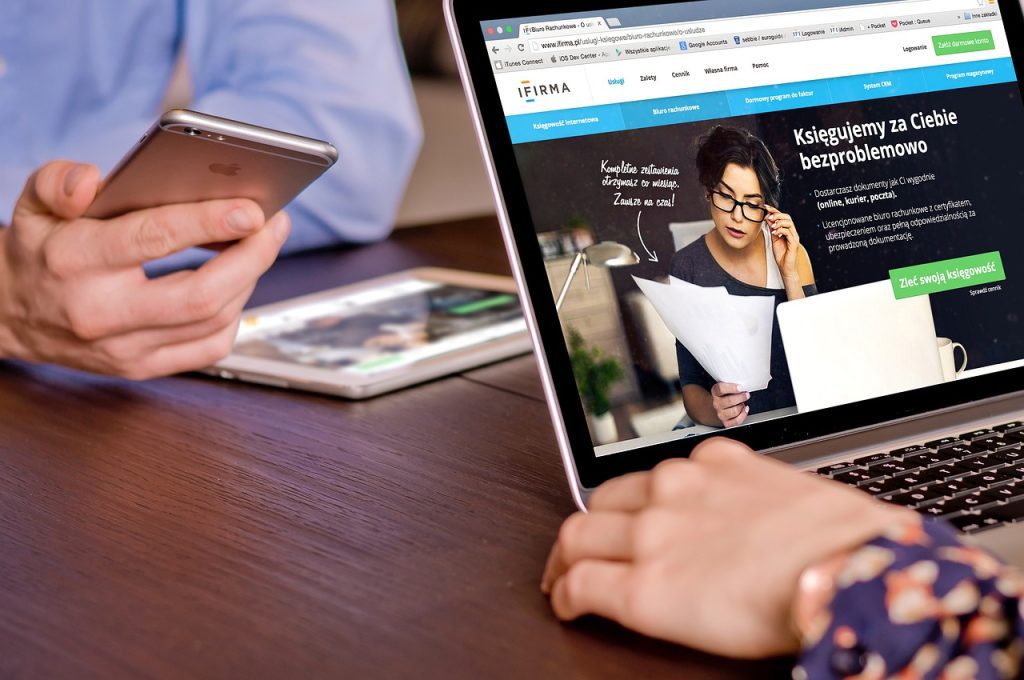 Customer Relationship Management (CRM) Software
At the heart of successful online sales lies effective customer relationship management. Have you ever come across CRM software? This reliable software helps businesses understand their customers' needs by collecting and analyzing the consumers' data. With such information, businesses can offer customized marketing and messages that match customers' tastes. CRM systems like Salesforce and HubSpot enable software integration within e-commerce platforms, enhancing data exchange and customer experiences. Check out big players like Zoho CRM. They come loaded with added benefits like tracking leads, automating sales tasks, and dividing customers into groups. By utilizing these tools, businesses increase the chances of turning a first-time client into a loyal one.
E-commerce Platforms
The platform you pick for your online store can greatly affect how well your business does in terms of sales. The e-commerce platform you pick can impact how well your online business makes sales. You can choose:
Shopify
WooCommerce
BigCommerce
Magento
Wix eCommerce
These systems come with resources to help your online store appear nice and function effectively. You can get simple designs, templates you can edit, secure payment methods, and assistance with inventory management. All these resources contribute to client satisfaction, hence an increase in sales.
Email Marketing Software
A key component of efficient Internet sales techniques continues to be email marketing. You can create aesthetically appealing email campaigns, segment your audience, and monitor interaction metrics with the aid of specialized email marketing software solutions like Mailchimp, Constant Contact, and Sendinblue.
Furthermore, integrating these tools ensures the smooth sharing of customer information. You can also take care of potential customers and make more sales by setting up automatic email series that lead them through the buying process. Keeping in touch through emails can make people come back to buy again and become loyal customers.
Social Media Management Tools
In this generation, social media has been the most influential arena for almost everything, including businesses. You can utilize tools like Sprout Social, Buffer, and Hootsuite to:
Schedule posts
Keep track of what people are saying about you
See how well people engage with your posts or products on social media.
Being active on social media lets you talk to your customers immediately, share useful stuff, and show off what you offer. This interaction may improve visitors and conversions from your online store.
Marketing Automation Software
Marketing automation software, like Marketo, Pardot, and ActiveCampaign, helps businesses do marketing tasks without doing them by hand. It works like this: you set things up so that the software does something automatically when certain things happen.
For example, if someone leaves their shopping cart without buying, the software can email them to remind them and give them a reason to finish buying. This special way of talking to potential customers can make more people buy things from you and boost your sales.
Live Chat and Customer Support Software
For any business to succeed online requires better and more active customer service. You can instantly help visitors explore your website using live chat tools like Intercom and LiveChat. With such software, your customers can get quick answers, and you may help them make quick decisions. Like in a centralized market, you can convince a client to purchase your product by one-on-one conversation.
Conversion Rate Optimization (CRO) Tools
Conversion Rate Optimization (CRO) tools such as Optimizely, Unbounce, and Crazy Egg enable you to test various website components, such as headlines, pictures and calls to action. You can discover the best methods for boosting conversions by experimenting and analyzing data. You may generate a large revenue increase by making modest enhancements to your website.
Affiliate Marketing Platforms
Platforms for affiliate marketing, such as ShareASale and CJ Affiliate, connect businesses with affiliates who advertise their products or services in exchange for a percentage of sales. This strategy broadens your target reach and introduces your items to new people. You may access new areas and see an increase in online sales income using the networks and knowledge of affiliates.
In the modern world, almost every business is conducted online. However, to succeed, you need help in managing the business online. With the above software, you are guaranteed to make progress in managing your business and increasing your sales. With their features, these tools will help you in customer service, sales, marketing, and adaptation. Businesses may use the digital potential and accomplish extraordinary online sales development by being up-to-date and strategic.