Kyrie Irving – Here We Go Again
Let's see if I have this right.
Kyrie Irving demands a trade from Cleveland, bails on the Celtics, and eventually ends up a Brooklyn Net. In Brooklyn, Kyrie chases James Harden out of town, refuses to get vaccinated, shares antisemitic posts on his social media, refuses to apologize, eventually apologizes, and begrudgingly opts-in to stay with the Nets for $36.5 million.
Things finally calm down in Brooklyn as Jacque Vaughn takes over for the fired Steve Nash, Kyrie rarely misses a start, averages 27 points-per-game, and the Nets start playing some of the best basketball in the NBA as they look towards the playoffs.
The calm before the storm.
Kevin Durant goes down with an injury, Ben Simmons continues to struggle, and just when it is time for Kyrie Irving to play the hero and come save the day…
He demands to be traded again.
The Dallas Mavericks send former CU Buff Spencer Dinwiddie, Dorian Finney-Smith, a first-round pick (2029), and two second-round picks (2027, 2029) for Markieff Morris and Kyrie. And the best part – Kyrie can walk away at the end of season and become an Unrestricted Free Agent.
I don't know whether to laugh at Kyrie, laugh with Kyrie, or laugh at the teams willing to deal with Kyrie.
• After demanding the trade, Kyrie Irving conveniently skipped the next game claiming to have a sore hamstring. Brooklyn later added major headache, thorn in their side, and royal pain-in-the- butt to the list of symptoms.
• Mavericks owner, Mark Cuban, must have been misunderstood when he asked for someone to remodel the team's locker room – not destroy one.
• Luka Doncic already has 56 career triple-doubles to his name, but the Kyrie triple-double is just as impressive. Cross-over your defender, complain-over contract terms, and then screw-over teammates and fans.
• After acquiring Kyrie, the Dallas Mavericks' odds of winning the NBA Championship skyrocketed from 30-1 to 15-1. Unfortunately, the odds of Kyrie dismantling another franchise stayed at 6-1.
• I just heard that Uncle Drew passed away. Not sure if it's because he refused his COVID-19 shot, asked to be traded to another nursing home, or simply fell off the earth – considering that it's flat and all.
• Did you know that Kyrie estimated that he lost over $100 million by not getting his vaccination shot. For $100 million you could inject me with the vaccine, bleach, hydroxychloroquine, or COVID itself! I'll take my chances.
• Well – there will definitely be less people of Jewish descent to upset in Dallas, Texas. In true double-word meaning – the Mavericks are getting a real offensive superstar.
• Not sure about the South's acceptance of race or religion either. But we know this about Texas – the more shots the better!
• In Kyrie's defense (and he doesn't play much of it), the man has been very generous with his praise, time, and money when it comes to supporting the WNBA. Maybe it's because they both play 40 games a year.
• Kyrie and Lebron, Kyrie and Durant, and now Kyrie and Luka? "Holy second fiddle, Batman!"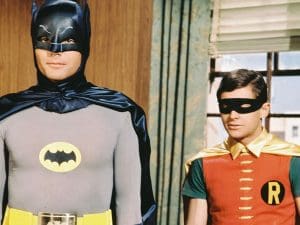 • Kyrie played in only 11 games in college, missed 56 games in two seasons with the Celtics, and has played in just half of Brooklyn's games since arriving in 2019. Kyrie could be the greatest basketball player we've never seen!
• To that they say that the best ability is availability. Dallas may want to add stability, reliability, and liability to Kyrie's list.
• Kyrie has been teammates with Blake Griffin, Ben Simmons, and Tristan Thompson. Forget catching COVID – I think you caught the Kardashian Curse!
• Cleveland, Boston, Brooklyn – Once Kyrie walks out on Dallas after the season is over, a no-trade clause in his next contract won't be necessary. Because no team will be willing to trade for him.
• Okay – no team willing to trade for him is probably a stretch considering that he's blown up multiple franchises, rarely plays, is a public relations nightmare, and he's still starting in the All-Star Game next week.
• Kyrie's motto is – There may be no I in T.E.A.M. – But there are a crap ton of them in Kyrie Irving.
Images via Wikipedia.org,latimes.com, fadeawayworld.com, themirror.com, bostonglobe.com