Celebrity Chef for Boulder's Most Notable Residents & Hollywood Stars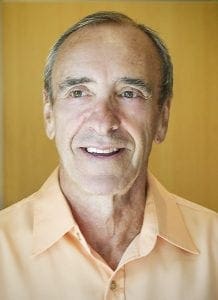 Boulder is a city brimming with delectable creations and cuisine artists. You can't throw a stone within the city limits without hitting a renowned or beloved place to eat. But not all of Boulder's delicious delicacies require you to take to the city streets. Some of the best, most regarded food in town comes to you…
Meet Chef Bob Sampson, a venerated chef with over 30 years of experience in the industry. He's served as an executive chef at three different restaurants, and for seven years owned the Boulder restaurant World Fare. Throughout that time, Chef Bob has been actively sharpening his skills, mastering a diversity of cuisine, and building his reputation as Boulder's premier private chef.
He earned that title through sheer virtuosity: no matter what kind of cuisine you request–be it American, French, Asian, or Latin–Chef Bob has an authentic recipe up his sleeve to blow you away. Do you have dietary and allergy restrictions? No problem! Chef Bob prides himself on his ability to cook to your needs. His food is healthy, it is beautiful, and above all it is wonderfully flavorful. And on top of all that, Chef Bob is one of the friendliest, easiest going people you'll ever invite into your home.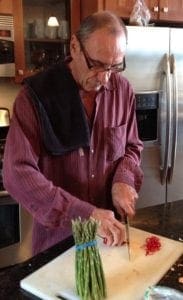 Being a private chef has allowed Chef Bob to travel the world and meet some incredibly interesting people. He has cooked for Alaina Morreset, Myley Cyrus, Woody Harrelson, Olivia Harrison, and Mark Zukerberg just to name a few…
If requested, he can design a meal to fit your party: if there's a special wine you'd like him to pair the dinner with, just say the word and Chef Bob will make it happen. He's even done "weed pairings" where clients bring the bud, and he tweaks and adapts their meal to pair well with the marijuana smoke (although he doesn't cook with it in the food).
When he isn't traveling the world and cooking for clients, Chef Bob can usually be found wandering the trails surrounding Boulder. He is an avid hiker and warm weather person, and every year he does his best to hike Bear Peak enough times to match his age. And if you've ever hiked Bear Peak, you'll understand what a respectable goal that is.
Book Chef Bob Sampson for your private event! You can contact him on his website. Usually, the parties he cooks for are between 2-12 people, and he charges by the head/hour. He also offers celebrated cooking classes, if you're interested in learning some of the tricks of the trade from the best in the business.