Most Difficult Hiking Trails in Boulder
Boulder, Colorado is a nature lover's paradise and a hiker's dream destination. The city is surrounded by the majestic Rocky Mountains, making it an ideal location for outdoor activities. The town is home to numerous hiking trails with varying difficulty levels, and each trail offers a unique experience for hikers.
The scenic beauty of Boulder is unmatched, and its hiking trails are known for their incredible views of the mountain ranges, wildlife, and flora. The city has an extensive network of trails, including the famous Chautauqua Park, Mount Sanitas, and the Flatirons. These trails offer hikers the chance to explore the diverse landscape of the area, from grasslands to high alpine terrain.
The Boulder hiking trails range from easy to strenuous, making them accessible to hikers of all levels. The easy trails include the Boulder Creek Path, which is a paved path that runs alongside Boulder Creek, offering scenic views of the water and the mountains. The South Boulder Creek Trail is another easy trail that is perfect for beginners and families.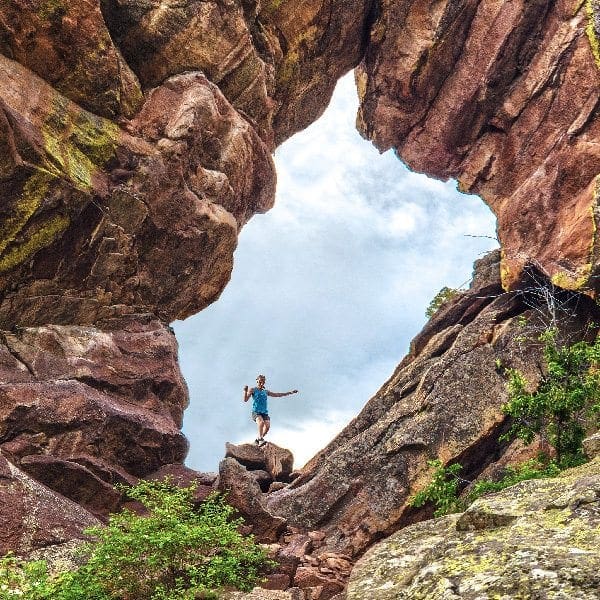 Royal Arch Trail
For those seeking a more challenging hike, the city has some of the most difficult trails in the country. The Royal Arch Trail is a popular hiking destination for experienced hikers, with a steep climb up to the Royal Arch, a natural sandstone arch that offers panoramic views of Boulder. The Flatirons are another challenging hike, with trails that lead up to the iconic rock formations that jut out of the mountainside.
Another difficult hike is the Mount Sanitas Trail, which has steep inclines and rocky terrain. The trail offers stunning views of the city and the mountains, making it worth the effort. The Green Mountain Trail is another difficult hike that rewards hikers with incredible views of the surrounding mountains and the city below.
In conclusion, Boulder, Colorado is a fantastic place for hiking, with a wide variety of trails for hikers of all levels. The city's natural beauty, combined with its diverse landscape, makes it a perfect destination for nature lovers and outdoor enthusiasts. The most difficult hiking trails in Boulder, including the Royal Arch Trail, Flatirons, Mount Sanitas, and Green Mountain Trail, offer a challenging experience with breathtaking views that are well worth the effort.