Faces of Denver – Matt
Meet Matt.  Matt is a local artist who relocated to Boulder from Austin, Texas last March after a realization sparked a wave of inspiration for his artwork.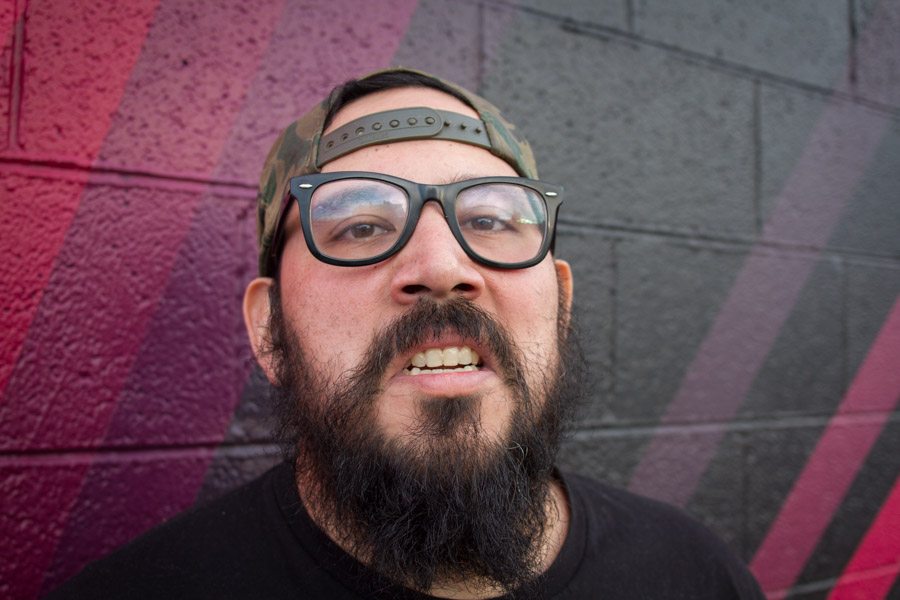 Matt grew up in Corpus Christie, Texas with two brothers considerably older than himself, which played a crucial role in Matt's initial plunge into the world of art.
Because of the age gap, Matt and his brothers didn't always have similar interests when he was younger.  So, when his brothers were out on the football field with their friends, Matt would head to the library or arcade to get lost in the world of Todd Mcfarlane's horror-fantasy creation, Spawn or jam on the classic arcade game, Street Fighter for a few hours after school.
These are really the roots from which Matt's inspiration for his work grows.  And it shows in his style.
"I feel like the best way to describe my style is visceral abomination," Matt says, "I like to bring almost low-brow type stuff to people's eyes.  Like cringe-worthy stuff that people might not think they want to see."
"I want to get a reaction out of people."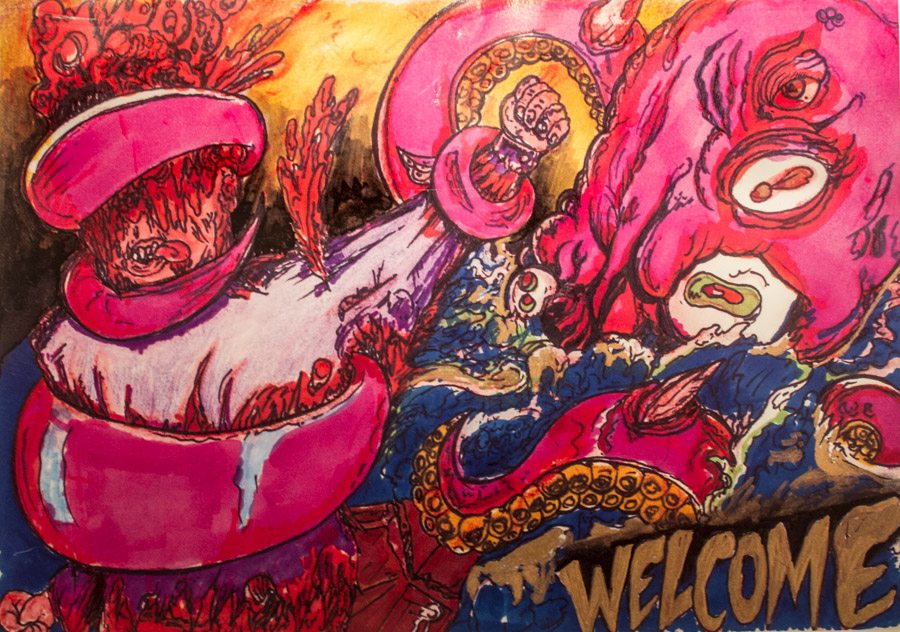 And his work definitely evokes a visceral-type reaction.  His work is grotesque and full of hellish figures often engaging in gore or some sort of violent or surreal act.  It's almost like reading a comic book of your worst nightmare, except instead of wanting to wake-up you can't take your eyes off of it.
Though on the surface, you might think Matt's work might (literally) scare some people off, "there is always more to see than what you are seeing," Matt says.
Matt has always used his art as an escape by leaving his mundane world to enter the fantasy lands that comic book artists such as Mcfarlane created.  Matt always aspired to one day develop his own fantasy world, full of whatever nightmarish characters he had in his head.
After taking a hiatus from his work, Matt realized the depth of his imagination and had time to reconnect with his childhood inspiration. Since moving to Colorado, he has had success with his work.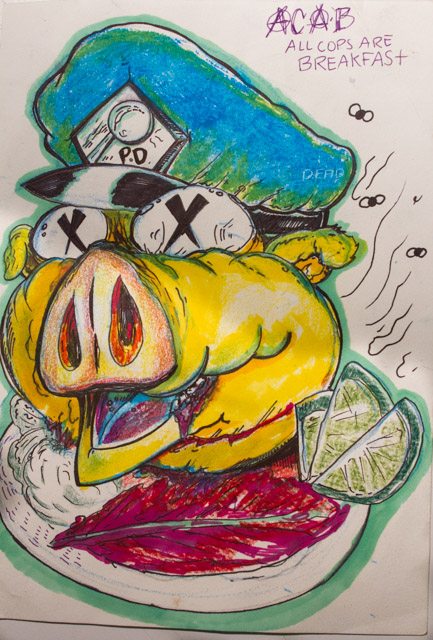 In September, Matt got to showcase his work at the Spectra Art Space in Denver as part of the "Celebration of Life" art show.  The show was in support of suicide awareness and Matt donated a piece for the show to sell as part of the fundraising efforts.
Keep an eye out for Matt.  He's a talented guy and with his style, he's bound to turn a couple heads.
Check him out on instagram @phatzdali666