Give Yourself the Gift of Happiness
Dopamine, serotonin, oxytocin, and endorphins are neurotransmitters that regulate our happiness.  A neurotransmitter is a messenger of neurologic information from one cell to another.  Being in a positive mental state has significant impact on our motivation, productivity, and wellbeing.
Did you know you can intentionally cause neurotransmitters to flow? Let's take a look at each one and how you can activate them to make yourself happy.
Dopamine motivates us to take action toward goals, desires, and needs, and gives a surge of reinforcing pleasure when achieving them. Procrastination, self-doubt, and lack of enthusiasm are linked with low levels of dopamine. Breaking down big goals into little pieces allows our brains to celebrate when we've hit an interim goal, which releases dopamine. Remember, it is important to actually celebrate — buy yourself a gift or celebrate in another way that's meaningful to you.
Instead of being left with a dopamine hangover, create new goals before achieving your current one. That ensures a continual flow for experiencing dopamine.
Serotonin flows when you feel significant or important. Loneliness and depression appear when serotonin is absent. Unhealthy attention-seeking behavior can be a cry for what serotonin brings. Did you know that most antidepressants focus on the production of serotonin?
Reflecting on past significant achievements allows the brain to re-live the experience. Our brain has trouble telling the difference between what's real and imagined, so it produces serotonin in both cases. Practicing gratitude is one way to create that experience again in your brain. Gratitude reminds us that we are valued and have much to value in life. Have lunch or coffee outside and expose yourself to the sun for 20 minutes; our skin absorbs UV rays, which promotes vitamin D and serotonin production.
Oxytocin creates intimacy, trust, and builds healthy relationships. It's released by men and women during orgasm, and by mothers during childbirth and breastfeeding. The cultivation of oxytocin is essential for creating strong bonds and improved social interactions.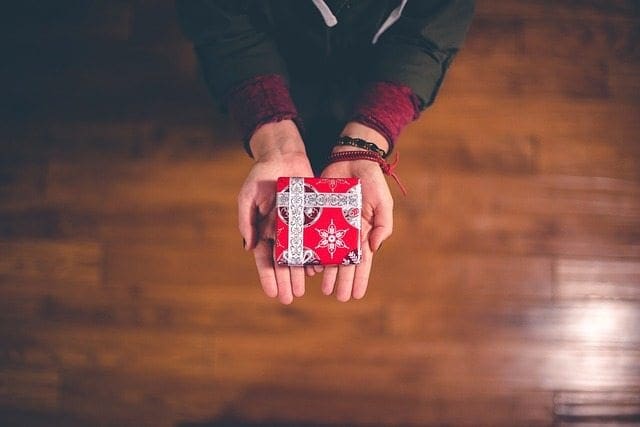 Often referred to as the cuddle hormone, a simple way to keep oxytocin flowing is to give someone a
hug.  Touch raises oxytocin levels while reducing cardiovascular stress and improving the immune system.
When someone receives a gift, their oxytocin levels can rise. You can strengthen work and personal relationships this holiday season through gift giving.
Endorphins are released in response to pain and stress and help to alleviate anxiety and depression. Similar to morphine, it acts as an analgesic and sedative, diminishing our perception of pain. Regular exercise and laughter are the easiest ways to induce endorphin release. Even the anticipation of laugher increases levels of endorphins. The smell of vanilla and lavender has been linked with the production of endorphins. Studies have shown that dark chocolate and spicy foods can lead the brain to release endorphins.