Cannabis Miles for Charity
With 11 races scheduled this year, including an 8 person Ragnar Relay over 2 days, the MJFITNUT Team will be logging in some serious miles. Each one of those miles spent training and competing will be fueled by cannabis. Does this mean cannabis flower and concentrates, or edibles and topicals? All of the above. Does it also mean hemp seeds, hemp protein powders, and other hemp food products? You bet it does.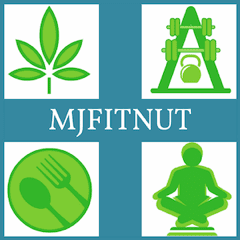 These routines are that of a cannabis athlete, and the miles cannabis athletes put in could be called cannabis miles. MJFITNUT has committed to donate their cannabis miles to charity, and you can get involved to help make an impact by joining the MJFITNUT Charity Miles Team!
How does Charity Miles work? It's very simple. Download their mobile app, set up your account, and log your miles spent walking, running, or biking. For every mile you complete, you will earn money for the charity of your choice from over 40 selected charities. When you finish, you have the option to share your activity on social media to build awareness about the cause you supported. There are no cannabis specific charities currently partnered with Charity Miles, but there are several that benefit medical conditions cannabis can help.
The full list can be found here but a few that could benefit from cannabis are, the ALS Association, Alzheimer's Association, Crohn's & Colitis Foundation of America, The Leukemia and Lymphoma Society, the MS Society, Stand Up To Cancer, and St. Jude's Children's Research Hospital. These are just a select few of the many incredible organizations you can choose to donate your cannabis miles to. We encourage everyone to join the MJFITNUT Charity Miles Team and put your activity to good use!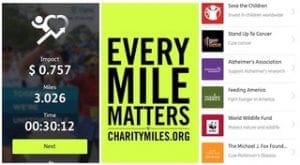 This gives us all the opportunity to show cannabis consumers aren't lazy, while allowing ourselves to give back at the same time. To join the MJFITNUT Team on Charity Miles, download the mobile app and go to Teams. Search for @MJFITNUT and join. It's as simple as that. You can choose whichever charity you'd like to donate to, and you can switch it up between charities if you want to spread the love.
I personally invite each and every one of you to join the team! Together we can easily double our impact by proving cannabis can be part of a healthy and active lifestyle and earn charity donations for doing so. Our hope is to see a cannabis charity get added to the approved list. The more members we have on our team, and the more donations the team raises for charity, increases the chances of us proving a cannabis charity would be worth adding.
Download the app here, join the team @MJFITNUT, and I'll see you on the trails!