Dr. Fauci Gets Beer Named After Him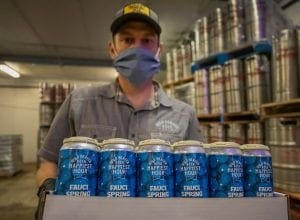 Wild Heaven Beer in Georgia gave Dr. Fauci, the doctor giving key coronavirus information to the nation, his own beer. The beer is called Fauci Spring, and the pale ale is made with acai so it's good for your health (get it?).
A companion lager was also released with the name Don't Stand So Close to Me.
Wild Heaven is hoping to get the brews out and into stores soon.