Breakfast Bliss in Boulder: Locals Share Their Top 7 Spots
Boulder, Colorado, often hailed as a culinary gem nestled in the Rocky Mountains, has carved out a reputation for itself as a breakfast lover's paradise. While I won't name specific restaurants, I can certainly explain why Boulder boasts some of the best breakfast places in the state, making breakfast in Boulder exceptionally popular.
First and foremost, Boulder's commitment to locally sourced and organic ingredients sets the stage for a breakfast experience like no other. The city's proximity to fertile farmlands and its emphasis on sustainability ensure that the ingredients used in breakfast dishes are fresh, flavorful, and environmentally responsible. From farm-fresh eggs to locally roasted coffee, Boulder's breakfast joints prioritize quality above all else.
Moreover, Boulder's diverse and health-conscious population has contributed to an eclectic breakfast scene. The city caters to all dietary preferences, including vegans, vegetarians, and gluten-free eaters. Whether you crave a hearty bacon and eggs breakfast or a nourishing acai bowl, you can find it here. This inclusivity has broadened the appeal of breakfast in Boulder, making it accessible to everyone.
The vibrant and creative culinary culture in Boulder encourages innovation in breakfast offerings. Chefs are not afraid to experiment, resulting in unique and delightful dishes that keep patrons coming back for more. Expect to find inventive breakfast burritos, mouthwatering pancake stacks, and savory breakfast sandwiches that are anything but ordinary.
Boulder's stunning natural surroundings also play a significant role in its breakfast scene. Many breakfast spots offer breathtaking views of the Flatirons or picturesque outdoor seating areas. This connection to nature enhances the overall dining experience, creating a sense of tranquility and relaxation that is difficult to find elsewhere.
The breakfast culture in Boulder extends beyond the food itself. It's a social experience, a ritual cherished by locals and tourists alike. From casual brunch meet-ups to sunrise hikes followed by a hearty breakfast, Boulderites embrace breakfast as an essential part of their daily lives.
Here are seven beloved breakfast places in Boulder, Colorado:
The Buff Restaurant: A local institution known for its hearty breakfasts, The Buff offers a wide range of breakfast classics, including omelets, pancakes, and their famous homemade cinnamon rolls.
Snooze, an A.M. Eatery: This trendy breakfast spot is renowned for its creative twists on traditional breakfast dishes, like pineapple upside-down pancakes and breakfast tacos.
Lucile's Creole Cafe: Lucile's brings a taste of the South to Boulder with its Cajun and Creole-inspired breakfast menu. Be sure to try their beignets and shrimp and grits.
Foolish Craig's Cafe: A charming cafe in the heart of Boulder, Foolish Craig's serves up sweet and savory crepes that cater to a variety of tastes, making it a favorite for breakfast.
The Walnut Cafe: This local gem is celebrated for its emphasis on organic and locally sourced ingredients. Their diverse menu includes breakfast burritos, scrambles, and vegan options.
Tangerine: Known for its dedication to serving fresh and wholesome breakfast fare, Tangerine offers a farm-to-table experience with a creative twist, featuring dishes like lemon soufflé pancakes.
Dot's Diner: A classic American diner experience, Dot's is beloved for its friendly service and traditional breakfast offerings, including eggs, bacon, and hash browns served just the way you like them.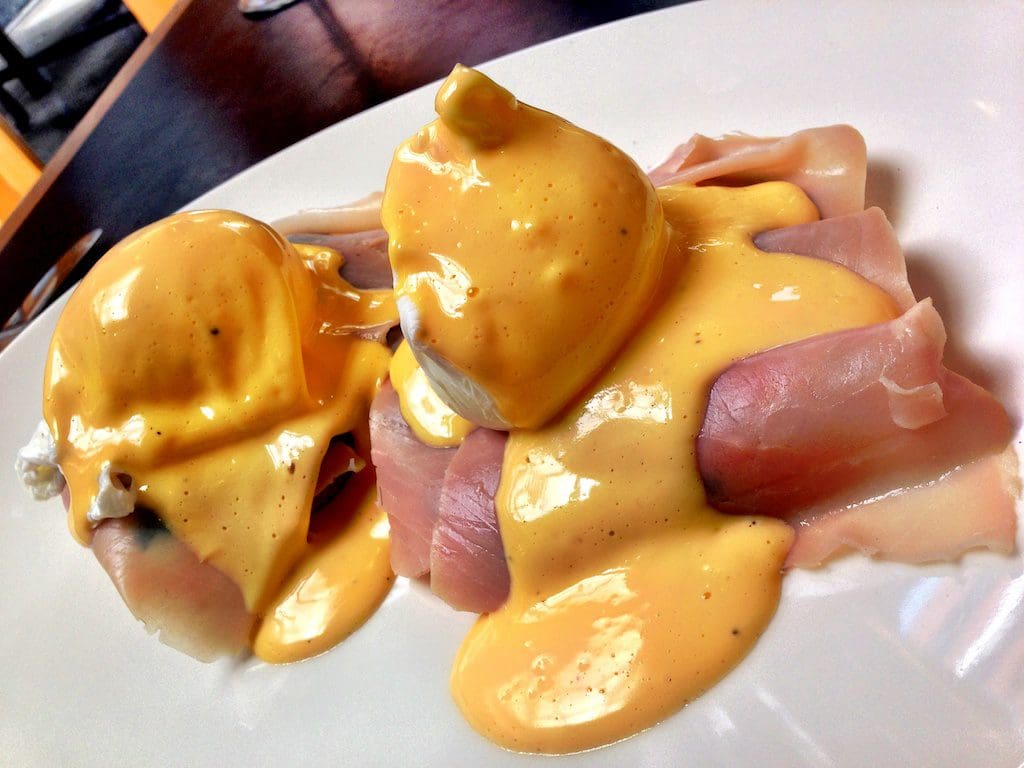 In conclusion, Boulder, Colorado's reputation as a hub for exceptional breakfast experiences is well-deserved. The city's dedication to fresh, locally sourced ingredients, its inclusivity, culinary creativity, natural beauty, and sense of community all contribute to the popularity of breakfast in Boulder. Whether you're a dedicated foodie or simply seeking a delicious and unique morning meal, Boulder's breakfast scene promises a memorable culinary adventure.