How Coach Prime is Inspiring Boulder's Youth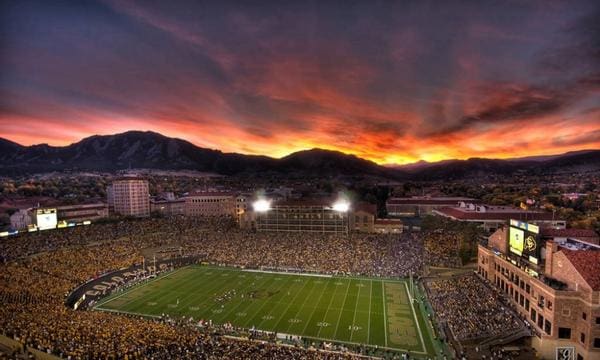 As a parent of a first-year student at CU, I have experienced both the joy and the pain of sending my child into the world. (Please refer to the last article, Sending Your 18 Year Old Into The World). My daughter, Summer, has always been my sunshine, and I was proud of her for choosing to pursue her education at such a prestigious institution. But I was also sad to see her leave our home and our daily lives. I wondered how we would stay connected and how she would cope with the challenges of college life.
I admit that I was not a big fan of football before. I had my doubts about the sport and its potential risks and drawbacks. I had read about the injuries that young players can suffer, such as concussions, sprains, and fractures. I had also heard about the negative effects of football culture on academic performance, mental health, and social values.  I had met some truly remarkable and kind-hearted people involved with the sport in the past, but overall, it was hard for me to fully embrace the culture of football.
But then something amazing happened. Coach Prime came to Boulder and changed everything. He brought a new energy and a new vision to the football program and the campus, and brought wins, revenue and cultural cachet to Boulder. 
Deion Sanders, also known as Coach Prime, has taken college football by storm this year as head coach of the University of Colorado Boulder. The Buffaloes are 3-1 and have defeated some of the top teams in the nation, such as Nebraska and Texas. But beyond the wins and losses, Coach Prime is also making a positive impact on the youth of Boulder and beyond.
Coach Prime is not only a legendary player and a charismatic leader, but also a role model and a mentor for young people. He has a passion for empowering youth and helping them overcome challenges and achieve their goals. He often shares his personal story of overcoming poverty, racism, and adversity to become one of the most successful athletes and celebrities in the world.
He also uses his platform to promote positive values and skills that are essential for youth development, such as teamwork, discipline, dedication, confidence, resilience, creativity, and leadership. He encourages young people to pursue their dreams, work hard, have fun, and give back to their communities. He also supports various initiatives and programs that provide opportunities and resources for youth, especially those from disadvantaged backgrounds.
One of the examples of Coach Prime's involvement in youth empowerment is his partnership with Lucile's Creole Cafe, a local restaurant that serves delicious food and supports various causes. Coach Prime visited Lucile's shortly after he moved to Boulder and was impressed by their grits and their generosity. He decided to collaborate with them to create a special menu item called "Coach Prime's Grits", which consists of shrimp, bacon, cheese, and grits. A portion of the proceeds from each order goes to support youth sports programs in Boulder.
Coach Prime has inspired the players, the students, and the community with his passion, his charisma, and his message of empowerment. He showed us that football can be more than just a game. It can be a tool for personal growth, social change, and civic engagement.
I decided to give football a chance and to support my daughter's interest in it. I realized that I needed to be open-minded and meet the youth and society where they were at – and create joy and community and continued connection with our kids. So, I and a few other parents purchased a tailgating tent and have been throwing a fun gathering for every home game. I will forever be grateful to my dear friend Terri and her brother Michael who recommended it!  We invited our kids and their friends at CU to join us for some food, music, and conversation. We also cheered for the Buffaloes as they played their hearts out on the field.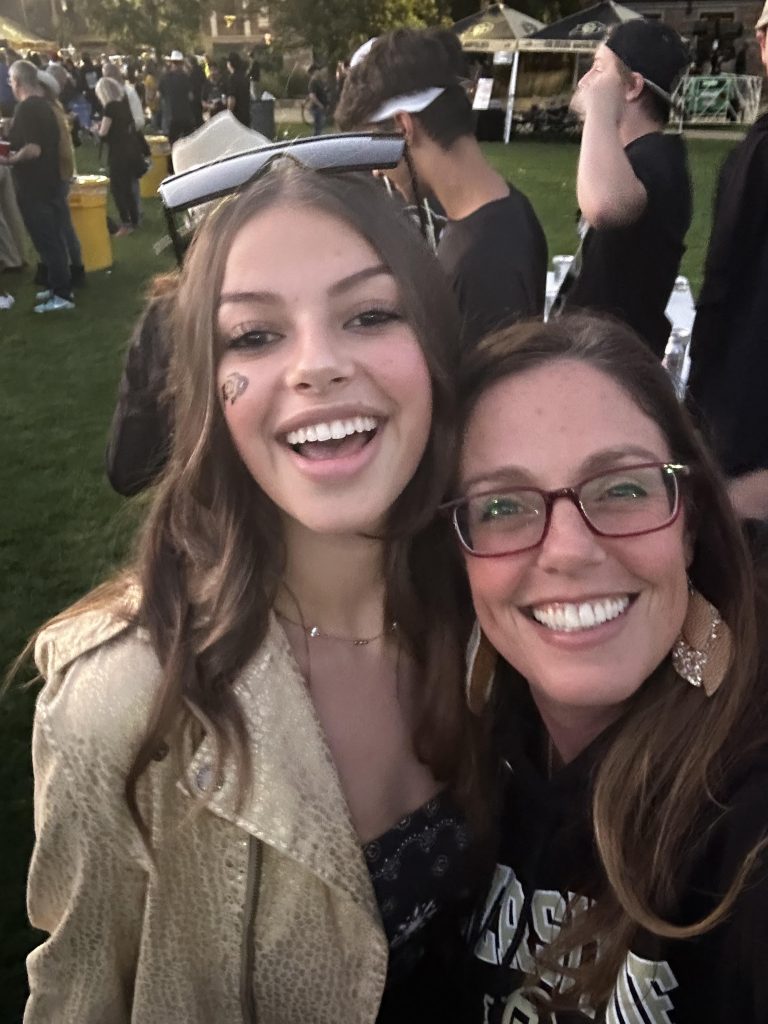 The excitement all around was palpable. We shared a passion – not just for football, but for the community and empowerment that the sport was activating through the leadership of one man. We saw how Coach Prime was inspiring Boulder's youth – and the nation's youth – to be prime time players in life. We saw how he was helping them overcome obstacles, achieve their goals, have fun, and make a difference. We saw how he was changing the game of college football and youth empowerment.
Here is what Summer has to say about all of this: 
"The energy on campus during a game day is indescribable. Everyone is hyping each other up and just enjoying celebrating their lives as a student at CU boulder. Coach Prime has transformed not only the football team, but the entire town of boulder. There is nothing like being in boulder on game day since Deion came along."
I am grateful for Coach Prime and what he has done for CU and Boulder. 
However, Coach Prime's influence and inspiration are not limited to Boulder or Colorado. He has attracted national attention and media coverage for his achievements and personality. His games have been watched by millions of viewers across the country who are curious and excited about his style and vision. He has also received praise and support from other celebrities and influencers who admire his work and message.
Coach Prime is changing the game of college football and youth empowerment. He is showing young people that they can overcome any obstacle and achieve anything they set their mind to. He is also showing them that they can have fun and make a difference while doing it. He is inspiring Boulder's youth—and the nation's youth—to be prime time players in life.
I am also grateful for what he has done for me and my daughter. He has helped us reconnect on a new exciting level through football. He has helped us see football in a new light – as a source of positive values and skills that are essential for youth development, such as teamwork, discipline, dedication, confidence, resilience, creativity, and leadership910. He has helped us see that change and support for kids is happening everywhere and can happen through any true voice that is clear and filled with love and support for our next generation.
*To explore more narratives of growth, empowerment, and transition, visit our EmpowerGen column: Join the 'EmpowerGen' Revolution – Dream Tank (wearedreamtank.org)*
References:
Forbes: How Deion Sanders Brings Wins, Revenue And Cultural Cachet To Colorado
Football injuries in youth athletes