The Boulder Bubble: 15 Reasons Why This City is the Happiest in America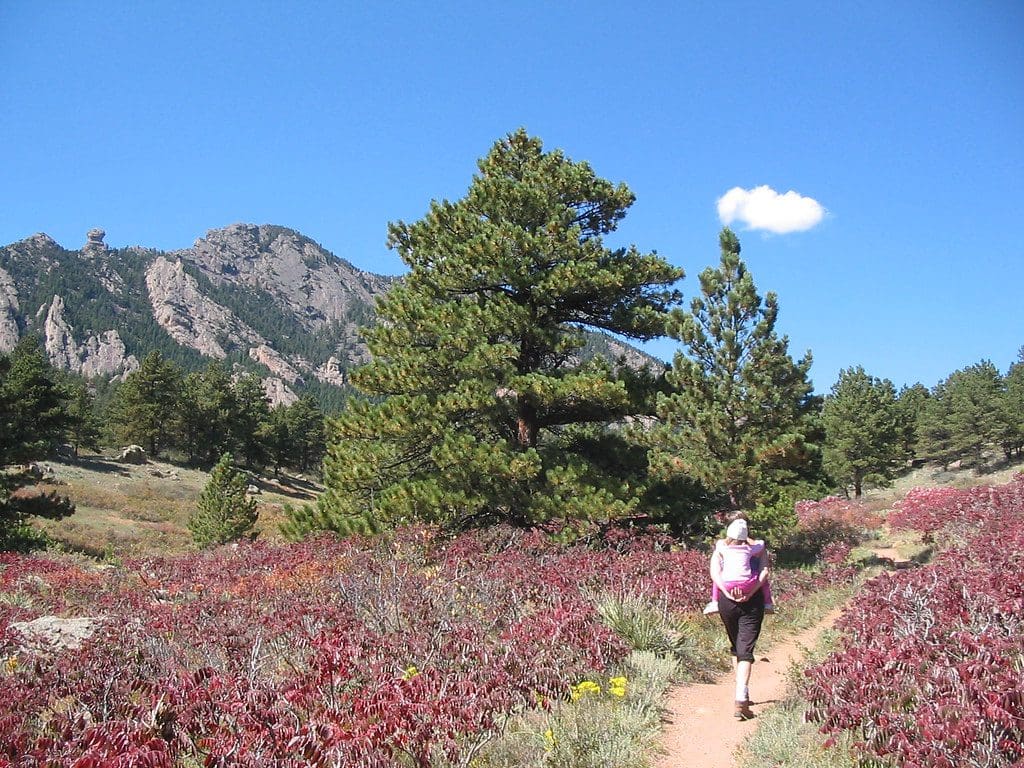 Boulder, Colorado is often regarded as one of the happiest cities in the United States, and it's easy to see why. With its stunning mountain backdrop, vibrant community, and endless outdoor activities, it's no surprise that people who live in Boulder tend to be happier than the average American. Here are 15 reasons why Boulder is the happiest city in the country and why it's such a unique and awesome place to live.
Beautiful Scenery: Boulder is situated at the base of the Rocky Mountains and is surrounded by stunning natural beauty. The Flatirons, a series of striking rock formations, tower over the city and provide a picturesque backdrop for outdoor activities.
Outdoor Activities: Boulder residents have access to some of the best outdoor activities in the country. With over 200 miles of hiking and biking trails, several world-class ski resorts within a short drive, and countless opportunities for rock climbing, kayaking, and more, there's always something to do outside.
Healthy Lifestyle: Boulder is known for its healthy lifestyle. It has a high number of fitness studios, healthy restaurants, and an active community that encourages healthy living.
Green Initiatives: Boulder is a leader in environmental sustainability and has implemented several green initiatives, such as bike lanes, electric car charging stations, and community gardens.
Low Crime Rate: Boulder has a low crime rate compared to other cities in the country, making it a safe place to live.
Strong Community: Boulder has a strong sense of community, and residents are friendly and welcoming. The city hosts several community events throughout the year, such as the Boulder Farmers' Market and the Bolder Boulder 10k race.
Education: Boulder is home to the University of Colorado, which is consistently ranked as one of the top public universities in the country. The city also has several excellent public and private schools.
Job Opportunities: Boulder has a strong economy and several job opportunities, particularly in the technology and outdoor industries.
Arts and Culture: Boulder has a vibrant arts and culture scene, with several galleries, theaters, and music venues.
Food Scene: Boulder has a thriving food scene, with a focus on locally sourced, organic, and healthy food. The city also hosts several food festivals throughout the year.
Craft Beer: Boulder is home to several craft breweries, making it a hub for beer enthusiasts.
Dog-Friendly: Boulder is a dog-friendly city, with several off-leash dog parks and trails.
Weather: Boulder has over 300 days of sunshine a year, making it an ideal place for outdoor activities.
Proximity to Denver: Boulder is just a short drive from Denver, providing easy access to all the amenities of a big city.
Happiness: Boulder consistently ranks as one of the happiest cities in the country, with residents reporting high levels of satisfaction with their quality of life.
In conclusion, Boulder is a unique and awesome place to live because of its beautiful scenery, endless outdoor activities, healthy lifestyle, green initiatives, low crime rate, strong community, excellent education, job opportunities, arts and culture scene, food scene, craft beer, dog-friendly atmosphere, ideal weather, proximity to Denver, and high levels of happiness. It's no wonder why so many people consider Boulder to be one of the best places to live in the country.