Meet Bobby Noyes
Meet Bobby Noyes! Bobby is the founder of, a local business celebrating its 20-year anniversary this year.  Rocky Mounts provides all outdoor enthusiasts with, what one could argue, is the most crucial piece of your adventure: the rack to transport your gear.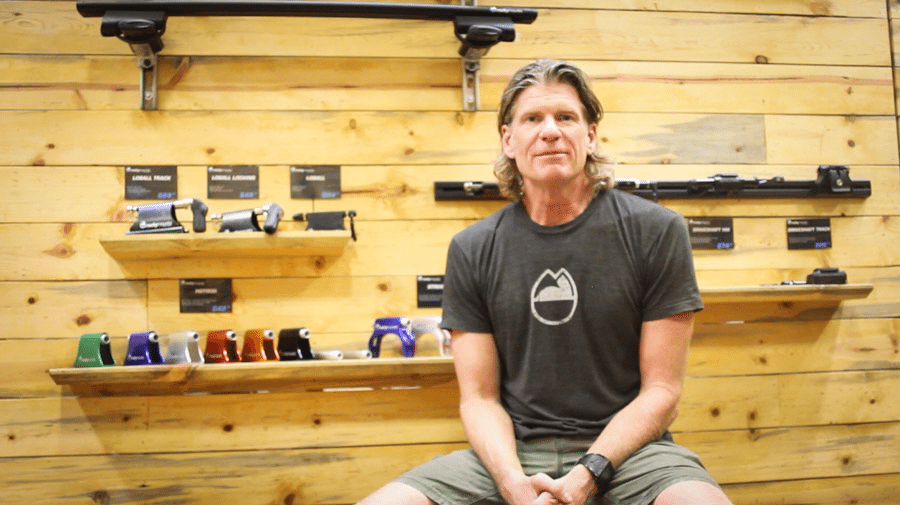 Bobby moved to Boulder in 1993 to pursue his obsession for cycling and what he found was a lack of quality bike racks to transport cyclists' gear from event to event.  So, Bobby started building bike racks by hand and selling them out of the back of his truck.
The small operation out of the back of his truck grew into a full lineup of bike, ski, and cargo racks! Rocky Mounts offers high quality, innovative products with way more style than any other rack out there.
Bobby's contribution to the Boulder community doesn't stop at Rocky Mounts.  Bobby was also one of the driving forces that brought the Valmont Bike Park here to Boulder.  Bobby saw a large cycling community in Boulder that had nowhere to call home.
He, along with a few other passionate cyclists, did some grassroots outreach and fundraising and got the community behind the project.  After nine long years, Bobby and the cycling community eventually turned their vision into a reality and had a place to call home in Boulder.