Christmas is Coming, and the Festivities are Beginning!
As you're getting ready for Turkey day, preparations for Christmas are already in full swing. It seems like everyone starts getting ready earlier and earlier each year. But can you blame them, Christmas and all the festivities it brings are a lot of fun! So here's a couple of events coming up in Boulder County to get you in the Christmas spirit.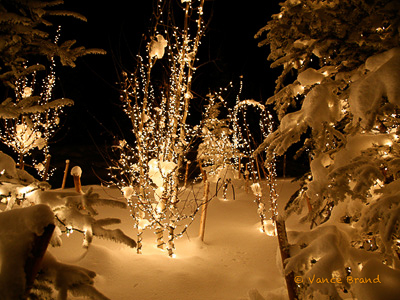 Boulder
Join Santa and the City of Boulder for a free holiday music performance and the lighting of the Boulder County Courthouse
–
Winter Sidewalk Sale
, Friday November 28- Sunday November 30, Downtown Boulder
Shop local and give local this year, its easy to do here in Boulder!
Come tell Santa what you want for Christmas outdoors on Pearl Street Mall while he's here in Boulder. Bring a camera to grab pictures too!
–
Boulder Farmer's Market
, Saturday, November 22, 8 a.m.-2 p.m.
This will be the last Boulder Farmer's Market of the year, so get your farmer's market fix while you can
–
The Nutcracker
, Friday November 28, 7 p.m., Saturday November 29, 2 p.m., Sunday November 30, 2 p.m.
The Boulder Ballet and the Boulder Philharmonic perform this classic masterpiece.
–
Gingerbread Tea
, November 29 and 30, 12 p.m. -4 p.m., St. Julien Hotel and Spa
This charitable event features delicious teas and treats. The Tea occurs every weekend until Dec 21.
Lafayette 
–
Spot the Elf
Participate in a month-long scavenger hunt to spot the elf around Lafayette! This event takes place from November 19- December 19, and ends in a prize drawing for those who return their completed booklets to the Bob L Burger recreation center in Lafayette.
Longmont
Come celebrate the lights in Longmont! Santa will be there with his bilingual elf and there'll be music, crafts, and food/drinks.
Louisville
Broomfield (Though no longer inside of Boulder County, its really close!)
This classic play will be performed several times, go check it out in Broomfield!
Thanksgiving in Boulder County
If you think you might want to get some exercise between stuffing your face with Turkey and drinking eggnog, consider running a nearby
Turkeytrot
race. Have a very happy Thanksgiving!
Lizzie works as a seasonal for City of Boulder Open Space and Mountain Parks, spending her days among the flora and fauna of Boulder both on and off the job. When it comes to knowing what to do and whats going on in the numerous open spaces around Boulder, Lizzie is your girl. After graduating from the University of Texas with a Geography: Environmental Resource Management degree, she came to Salida, CO to work in the San Juan National Forest and surrounding areas on a trail crew. Previously she has worked for Boulder County Parks and Open Space, other trail crews, and as an environmental educator. She has a passion for spreading environmental knowledge and bringing nature straight to the people.