Award-Winning Fine Dining in Boulder: Savor Culinary Excellence
Are you ready to embark on a gastronomic journey through the best fine dining in Boulder, Colorado? From the foothills of the Rocky Mountains to the vibrant downtown, Boulder is a foodie paradise and offers some of the most delicious and unique cuisine in the country. From classic American favorites to exotic global flavors, you'll find something to satisfy your taste buds on this gastronomic tour of Boulder's finest cuisine. Join us as we explore the best of Boulder's culinary scene and discover why it's such a popular destination for food lovers.
Boulder, Colorado is a vibrant city known for its stunning nature and outdoorsy activities. But the city also offers a unique culinary experience for those who love to explore the best fine dining it has to offer. Savoring the Sublime: Discovering Boulder's Most Delectable Dishes is a great resource for finding the most delicious dishes in the city. From classic American cuisine to international flavors, this guide covers all the bases.
Unveiling the Hidden Culinary Treasures of Boulder
Boulder is home to some of the most exquisite fine dining experiences in the world. Unveiling the Hidden Culinary Treasures of Boulder offers a tantalizing glimpse into the city's culinary secrets. From upscale steakhouses to intimate bistros, Boulder has something to satisfy every palate. From the freshest of seafood to the most succulent of steaks, Boulder's fine dining establishments are sure to delight.
Here are some Boulder, Colorado's favorite fine dining spots:
Frasca Food and Wine: Known for its exquisite Italian cuisine and an extensive wine list, Frasca offers a sophisticated dining experience.
Flagstaff House: This upscale restaurant boasts breathtaking mountain views and a menu featuring contemporary American cuisine with a French twist.
Black Cat: Offering farm-to-table dining, Black Cat is known for its ever-changing seasonal menu and commitment to using local ingredients.
Oak at Fourteenth: This modern American restaurant combines a chic atmosphere with creative, locally-inspired dishes.
The Kitchen: Focused on community and sustainability, The Kitchen serves delicious farm-to-table cuisine in a cozy setting.
River and Woods: This restaurant takes inspiration from traditional family recipes and offers a unique Colorado comfort food experience.
Corrida: If you're a fan of Spanish cuisine, Corrida specializes in tapas and steaks, with a rooftop patio offering stunning views.
Basta: With its wood-fired cooking and Italian-inspired dishes, Basta offers a rustic yet refined dining experience.
These are just a few options, and Boulder has a vibrant culinary scene, so you're sure to find a fine dining establishment that suits your tastes. Be sure to make reservations in advance, as these restaurants can be quite popular.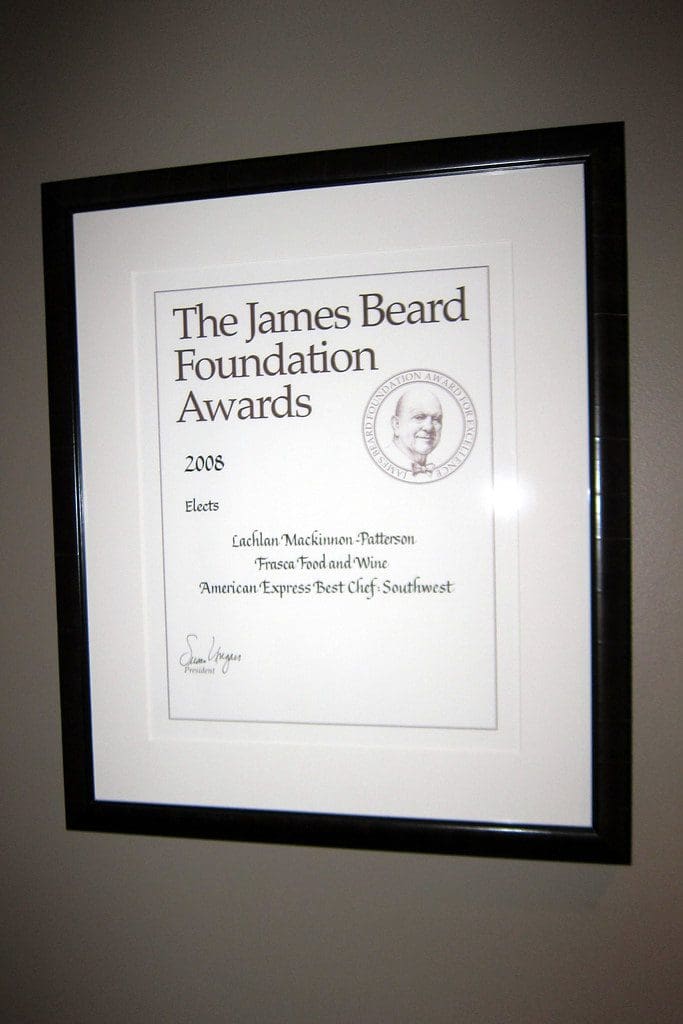 The city's dining scene is constantly evolving, with new restaurants popping up all the time. Many of these new eateries feature unique and innovative menus, offering up something truly special. From traditional Italian fare to modern fusion cuisine, there is something to satisfy every taste. With its vibrant culinary scene, Boulder is a foodie destination that should not be missed.
Boulder is also home to some of the best craft breweries in the country. With a variety of styles and flavors, the city's craft breweries offer something for everyone. From light and fruity ales to full-bodied stouts, Boulder's craft breweries provide an unparalleled selection of craft beer. Whether you're looking for a light and refreshing beer or something more robust, Boulder's craft breweries have something for everyone.
A Culinary Adventure Awaits in Boulder, Colorado
If you're looking for a delicious and unique dining experience in Boulder, Colorado, you're in luck. With a variety of fine dining restaurants to choose from, you can find something to suit your tastes. Whether you're looking for a classic steakhouse, a modern bistro, or something in between, you'll find plenty of options in Boulder. From the creative dishes at Flagstaff House to the classic Italian cuisine at Frasca Food and Wine, you can be sure to find something that will please your palate. So next time you're in Boulder, make sure to check out one of these fine dining restaurants and enjoy a truly memorable experience.