August Begins with Local Favorites and Summer Deals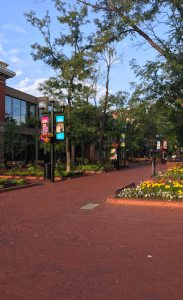 Tuesday 8/1
Get out and move it tonight at 7pm for Boulder's weekly Folk Dancing on the Plaza. Free to the public and located next to the Dushanbe Teahouse, join your community for some lighthearted all around fun.
Wednesday 8/2
Seasonal and weekly favorites like the Boulder Farmers Market (4pm-8pm) and Bands on Bricks (5:30pm-9pm) will guarantee a pleasant midweek day and night.
Friday 8/4
Today marks the start of Downtown Boulder's Summer Sidewalk sale. Running from today though Sunday Aug. 6th, join local vendors and merchants for some amazing summer steals and deals. For more details and information on stores/vendors involved, check out THIS list for participating merchants and individual deals and offers.