Boulder's Top-Ranked Restaurant Achieves Michelin Star Glory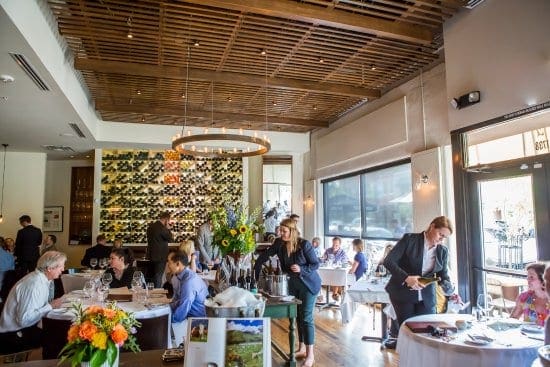 Michelin, the globally renowned authority on fine dining, made a significant culinary announcement with the launch of its inaugural Colorado Guide. This guide, a symbol of culinary excellence, showcased 44 exceptional restaurants from across the state, highlighting the diversity and quality of Colorado's dining scene. One standout in this prestigious lineup was Boulder, which garnered multiple accolades and proved itself as a culinary hub in its own right.
One of the highest honors bestowed by Michelin, the coveted Michelin Star, was awarded to Frasca Food and Wine. This accolade recognized not only the restaurant's exquisite quality of products and culinary techniques but also its ability to create harmonious flavors, maintain consistency, and showcase the unique personality of its chef. It's a testament to the exceptional dining experience that Frasca Food and Wine consistently delivers.
Blackbelly Market and Bramble & Hare were honored with Michelin Green Stars, signifying their commitment to ethically and environmentally sustainable practices. These awards acknowledge the crucial role that these restaurants play in promoting sustainable dining choices and encouraging responsible sourcing of ingredients, adding an extra layer of distinction to their culinary offerings.
Adding to the accolades, Basta received a Bib Gourmand, a coveted recognition given to establishments that offer outstanding cuisine at more affordable prices than Michelin Star restaurants. This acknowledgment highlights Basta's ability to combine affordability with culinary excellence, making it an attractive dining destination for a wide range of food enthusiasts.
Notably, Kelly Whitaker, the owner of Basta, has further solidified his presence in Colorado's culinary scene. Beyond Basta, he is the founder of Brutø and The Wolf's Tailor in Denver, both of which earned the prestigious Michelin Star and Green Star awards. This remarkable achievement underscores his commitment to exceptional cuisine and sustainable dining practices, making him a noteworthy figure in the world of fine dining in Colorado.
In sum, Michelin's inaugural Colorado Guide has shone a spotlight on the state's culinary prowess, with Boulder and its exceptional restaurants at the forefront of this gastronomic celebration. These awards serve as a testament to the dedication, creativity, and innovation of Colorado's culinary professionals, enriching the dining experiences of locals and visitors alike.