CU Football Shatters Records in Highest-Rated Game of the Week
According to Sports Media Watch, averaging  8.76 million viewers on ESPN and ESPN2, Texas' upset of Alabama was the top draw in week two of the college football season, just beating out Colorado's victory against Nebraska earlier in the day on FOX (8.73M). In terms of ratings, Colorado-Nebraska took first place (4.8 to 4.5). On the other end of the scale, NBC's primetime Charlotte-Maryland average was barely 665,000 viewers, making it one of, if not the lowest primetime sports audiences ever for the network. The CW, which averaged 617,000 viewers for its college football debut, narrowly lost out to NBC.
Deion Sanders has undeniably been a pivotal figure in CU Boulder football's remarkable rise to prominence and its record-breaking viewership. As a legendary NFL Hall of Famer and a charismatic coach, Sanders brought unparalleled attention and star power to the Buffaloes.
Sanders' appointment as head coach marked a turning point in CU Boulder football history. His reputation as a two-sport sensation, known for his electrifying plays in both football and baseball, instantly captivated the national media and fans alike. His aura and swagger injected a new level of excitement into the program.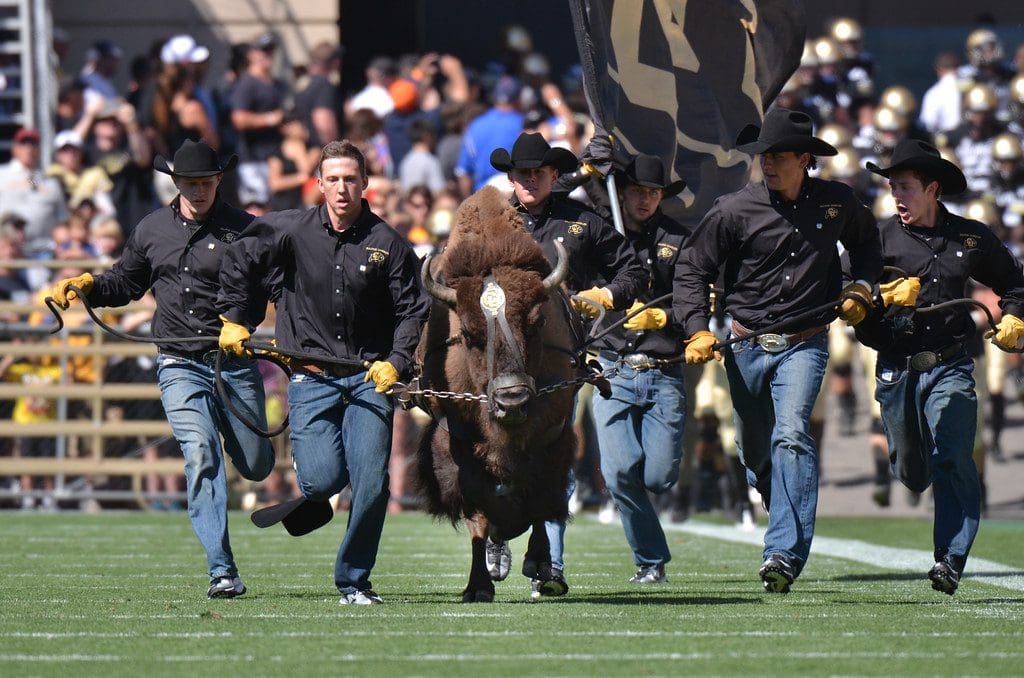 Under Sanders' leadership, CU Boulder not only saw a transformation in its gameplay but also in its recruiting efforts. He attracted top-tier talent to the program, including some of the nation's most sought-after high school prospects. This influx of talent not only enhanced the Buffaloes' on-field performance but also brought a spotlight to Boulder, Colorado, that had seldom been seen before.
Sanders' innovative coaching style and his ability to connect with today's athletes resonated with players, alumni, and fans. His social media presence and candid interviews provided an unprecedented level of transparency and access to the program, further fueling the nation's fascination with CU Boulder football.
Additionally, Sanders' commitment to community engagement and philanthropy, both locally and nationally, endeared him to not only football enthusiasts but also to those who admired his efforts to make a positive impact beyond the gridiron. This broader appeal expanded CU Boulder's fan base and solidified the Buffaloes as a team with a charismatic leader who was changing the game both on and off the field.
In conclusion, Deion Sanders' influence on CU Boulder football's record-breaking viewership and nationwide following cannot be overstated. His unique blend of charisma, coaching prowess, and commitment to community engagement has elevated the Buffaloes to new heights and made them a must-watch team, ensuring that this era in CU Boulder football history will be remembered as one of the most exciting and transformative periods ever.