First-Class Shrimp Cocktail in Boulder: Yelp's Top 5 Ranked
Shrimp cocktail is undeniably a beloved appetizer, cherished by many for its simplicity, elegance, and irresistible flavor. Its widespread popularity can be attributed to a combination of factors that make it a quintessential choice on menus across the United States, even in towns like Boulder, Colorado.
First and foremost, shrimp cocktail's appeal lies in its taste and texture. The crisp, succulent bite of chilled shrimp pairs perfectly with the tangy, zesty cocktail sauce. The contrast between the cold, briny seafood and the spicy, tomato-based condiment creates a harmonious flavor profile that delights the palate. This harmonious blend of flavors and textures makes shrimp cocktail an appetizer that appeals to a wide range of tastes.
Furthermore, shrimp cocktail is a universally recognized and appreciated dish. Its simplicity means that it can be enjoyed by both seafood connoisseurs and those with more conservative palates. This versatility makes it an ideal choice for diverse gatherings, such as family dinners, corporate events, or casual outings. In towns like Boulder, Colorado, where people appreciate fresh, wholesome ingredients and diverse dining options, shrimp cocktail fits the bill perfectly.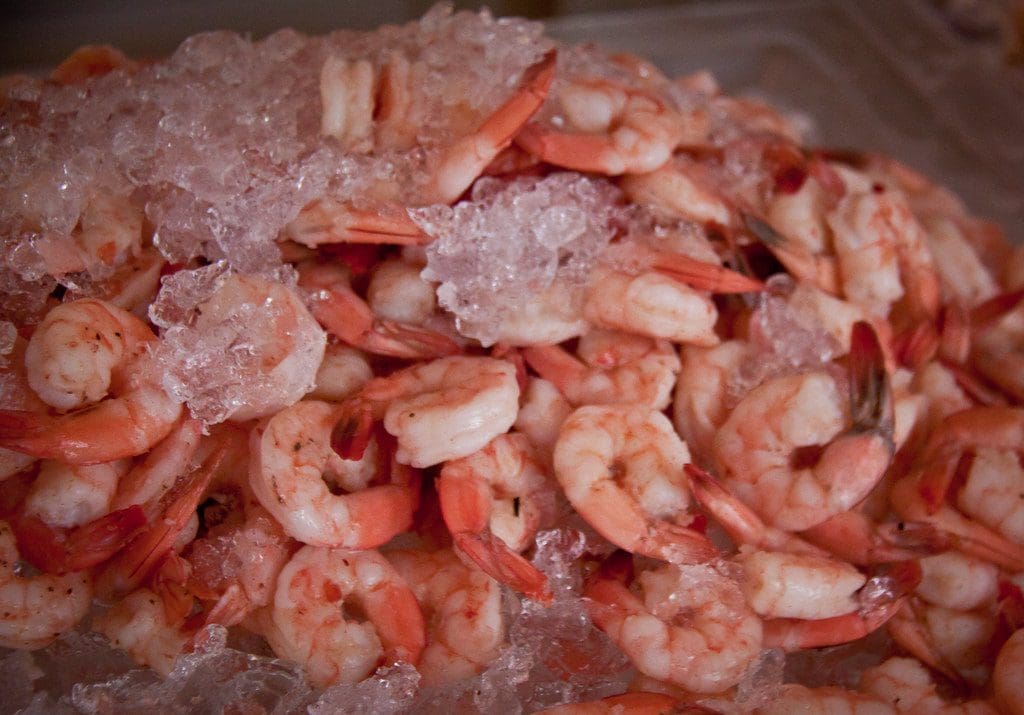 The popularity of shrimp cocktail in Boulder, Colorado, can also be attributed to its alignment with the town's culinary ethos. Boulder is known for its commitment to locally sourced, sustainable, and organic ingredients. Shrimp cocktail, when prepared with high-quality, responsibly sourced shrimp, embodies these principles. Residents of Boulder appreciate not only the delicious taste of shrimp cocktail but also its adherence to ethical and sustainable food practices.
According to Yelp's most recent reviews, these five establishments in Boulder, Colorado, have emerged as the top-liked destinations for shrimp cocktail enthusiasts. These restaurants have consistently delighted patrons with their mastery of preparing succulent shrimp paired with delectable cocktail sauces. The glowing reviews highlight their unwavering commitment to quality and flavor, making them the go-to spots for those in search of a remarkable shrimp cocktail experience in Boulder's vibrant culinary scene.
La Rue Bayou Rating: 4.3 (16 reviews) Cuisine: Cajun/Creole Type: Food Trucks, Caterers Description: Known for their delicious "shrimp po' boy" with remoulade topping.
Jax Fish House & Oyster Bar Rating: 4.3 (506 reviews) Cuisine: Seafood, American (New), Live/Raw Food Description: Offers a shrimp gift and excellent service. Known for seafood dishes.
Casian Seafood Rating: 4.4 (64 reviews) Cuisine: Seafood, Cajun/Creole, Asian Fusion Description: Specializes in seafood boils, including shrimp, served in flavorful broths.
Reelfish Fish & Chips Rating: 4.0 (278 reviews) Cuisine: Seafood, American (New), Fish & Chips Description: Offers a variety of seafood options, including Alaskan Cod, Swai, Salmon, and Jumbo Shrimp.
Spruce Farm & Fish Rating: 3.9 (244 reviews) Cuisine: American (New), Seafood, Beer, Wine & Spirits Description: Serves shrimp skewers and crab cakes with beautiful presentations.