Folsom Field: Where the #22 Ranked University of Colorado Buffaloes Roam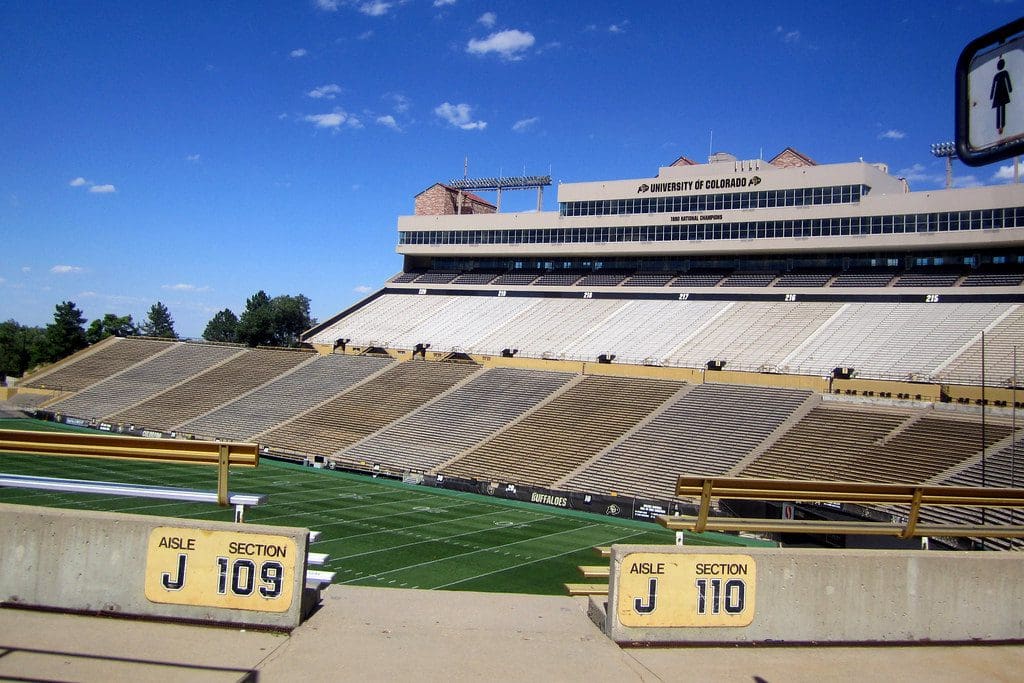 Folsom Field, nestled in the heart of Boulder, Colorado, stands as an emblem of college football's grandeur and the University of Colorado's rich heritage. This iconic stadium, with its breathtaking Rocky Mountain backdrop, captivates visitors with its stunning beauty and evokes a profound sense of pride among fans.
The University of Colorado Buffaloes have called Folsom Field home since its opening in 1924. Over the years, this hallowed ground has borne witness to countless unforgettable moments, showcasing the indomitable spirit of the Buffaloes. It has hosted epic showdowns against fierce rivals, fostering a fervent football culture that runs deep in the veins of Boulder.
But Folsom Field isn't merely about football; it's a place where memories are etched into the hearts of generations. Its sun-kissed autumn afternoons and electric night games under the floodlights create an atmosphere that is second to none.
From the iconic "Ralphie's Run" to the sea of black and gold-clad fans, Folsom Field represents more than just a sports arena; it symbolizes a community's unyielding support and devotion to their beloved Buffaloes. It stands as a testament to the enduring connection between a university, its students, and the magic of college football. Folsom Field in Boulder, Colorado, truly is one of the most epic and beautiful stadiums in the country, cherished for its proud tradition and breathtaking setting.