Boulder's Top 10 Thai Eateries: Must-Visit Spots Unveiled
Are you searching for the best Thai cuisine in Boulder, Colorado? Look no further! This insider's guide will take you on a tantalizing journey through the top eateries in town, offering you a chance to savor the finest Thai food that Boulder has to offer. From traditional dishes to modern takes on classic recipes, this guide will provide you with the knowledge and insight needed to explore the best Thai cuisine in the city. So, come with us as we embark on a culinary adventure through the top restaurants in Boulder!
Exploring the Authentic Flavors of Boulder's Thai Cuisine
Boulder, Colorado, is known for its beautiful views, outdoor activities, and thriving food culture. Thai cuisine is no exception, and Boulder offers several excellent restaurants that serve up some of the best Thai dishes in the region. From traditional dishes to unique fusion creations, the city's Thai restaurants have something for everyone. Here's a guide to the top Thai restaurants in Boulder, Colorado.
According to Yelp, these are the favorite and top ranked Thai restaurants located in Boulder, Colorado:
Folsom Thai
Folsom Thai is an enduring favorite among Thai food lovers in Boulder. With a consistently high rating, this restaurant is known for its authentic Thai flavors and a diverse menu that caters to various tastes. Whether you're a spice enthusiast or prefer milder dishes, Folsom Thai offers a delightful dining experience.
Aloy Thai Cuisine
Aloy Thai Cuisine is a Thai food haven in Boulder, boasting an extensive menu that goes beyond traditional Thai offerings. This restaurant not only excels in classic Thai dishes but also in creative fusion options, making it a versatile choice for those who adore Thai cuisine.
Boulder Fresh Garden Thai Cuisine
Boulder Fresh Garden Thai Cuisine is a hidden gem for those who seek fresh and delicious Thai fare. Their dedication to sourcing quality ingredients is evident in each dish, and the friendly staff adds to the welcoming ambiance. It's the perfect spot for a flavorful Thai meal.
Busaba
Busaba has quickly earned a reputation for serving some of the best Thai food in Boulder. With a menu that caters to diverse tastes, it's a go-to destination for authentic Thai flavors. Don't forget to try their noodles, which are often a highlight.
Buddha Thai Cuisine
While opinions about authenticity may vary, Buddha Thai Cuisine remains a popular choice for Thai food in Boulder. Their extensive menu offers a range of Thai dishes, and the outdoor seating area adds to the charm of dining at this establishment.
You And Mee Noodle House
You And Mee Noodle House combines the best of Chinese and Thai cuisine, creating a delightful fusion of flavors. If you're craving Thai hot beef or exploring other options, this restaurant is known for its excellent quality and satisfying portions.
Thai Avenue
Thai Avenue aims to transport your taste buds to Thailand with its flavorful Thai noodle dishes. The menu is a treat for those who appreciate the rich and diverse world of Thai cuisine. It's a wonderful place to experience the diverse range of flavors that Thai food offers.
Formosa
Formosa stands out with its fusion of Taiwanese and Thai influences. The owner's warmth and hospitality, including complimentary Thai iced tea, create a memorable dining experience. The diverse menu adds to the intrigue, making it a must-visit spot.
Khow Thai Cafe
Khow Thai Cafe offers a distinctive take on Thai food, making it a unique addition to Boulder's culinary scene. Whether you're a fan of traditional Thai flavors or curious about innovative Asian fusion, Khow Thai Cafe invites you to explore their creative dishes.
Liang's Thai Food
Liang's Thai Food has garnered praise for its outstanding Tom Kha soup and consistently great Thai cuisine. The focus on authentic flavors and quality ingredients sets this restaurant apart, making it a perfect choice for Thai food enthusiasts.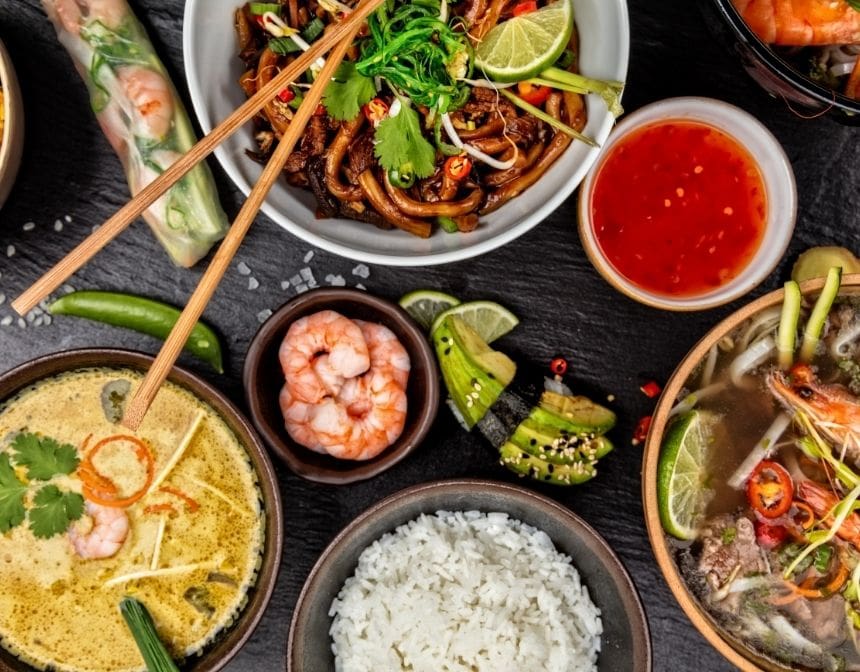 Tantalizing Thai Cuisine in the Heart of the Rockies
After exploring the top Thai restaurants in Boulder, Colorado, it is clear that there is no shortage of delicious and authentic Thai cuisine. From the traditional dishes of Bangkok to the modern fusion of Thai-American flavors, Boulder has something for everyone. Whether you're looking for a quick bite or a full-course meal, you can find quality Thai food in Boulder. With a variety of restaurants to choose from, you can be sure to find the perfect place for your next Thai food experience.