The Rocky Mountain High: Exploring the Surprising Benefits of Moving to Boulder, Colorado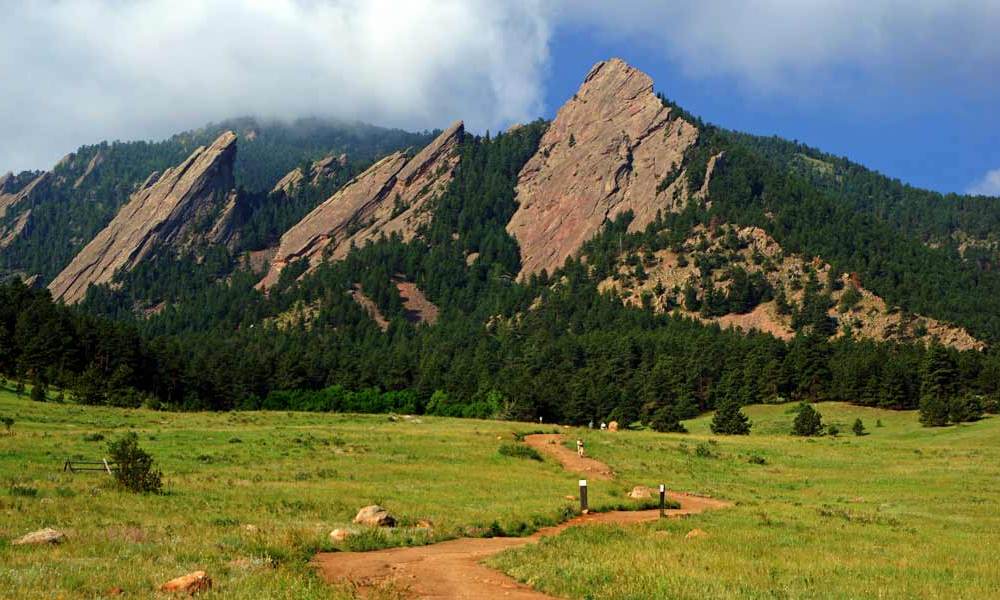 Are you looking for a change of scenery? Are you ready to trade in your city life for something a bit more outdoorsy? If so, Boulder, Colorado might just be the perfect place for you. With its stunning Rocky Mountain views and its thriving outdoor culture, Boulder is a dream destination for anyone looking to explore the great outdoors. But there's more to this city than just its picturesque views. In this blog article, we'll explore the surprising benefits of moving to Boulder, Colorado – from its booming economy to its vibrant nightlife. So if you're ready to take the plunge and make the move, read on to find out why Boulder could be the perfect place for you.
Experiencing the Wild and Natural Beauty of Boulder
The wild and natural beauty of Boulder, Colorado is one of the main benefits of living in the area. With its stunning views of the Rocky Mountains, the city is a great place to explore and enjoy the outdoors. Whether you're looking for a peaceful hike or a thrilling mountain biking adventure, Boulder has something for everyone. The city is surrounded by trails and parks, offering plenty of opportunities to explore the natural landscape. There are also plenty of opportunities to take in the spectacular views of the city, from the iconic Flatirons to the snow-capped peaks of the Rockies.
The city is also home to a variety of wildlife, including deer, elk, and even bears. Whether you choose to take a guided tour or explore on your own, you'll have plenty of chances to spot some of the area's most fascinating creatures. For those looking to get away from it all, Boulder has plenty of places to camp and relax in the wilderness. With its stunning landscapes and abundant wildlife, Boulder offers a unique experience for those looking to get away from the hustle and bustle of city life.
The city also boasts a vibrant arts and culture scene, with plenty of galleries, museums, and live music venues to explore. From the Boulder Museum of Contemporary Art to the Boulder Theater, you'll never run out of things to do in the city. Whether you're looking to explore the city's history or take in a show, Boulder has something for everyone.
Exploring the Unparalleled Outdoor Adventure Opportunities in Boulder
Living in Boulder, Colorado offers unparalleled outdoor adventure opportunities. From the more than 200 miles of trails for biking, hiking, and running, to the world-class climbing and bouldering spots, Boulder provides plenty of options for outdoor recreation. Whether you prefer to explore the Rocky Mountains, or stay closer to town and enjoy the Flatirons, there is something for everyone.
Boulder is also home to several state parks, including Eldorado Canyon, which offers stunning views of the red rock formations and is a popular destination for rock climbers. The city is also home to the Boulder Reservoir, a great spot for kayaking, fishing, and swimming. And if you're feeling adventurous, you can even take a hot air balloon ride over the city.
For those who love the outdoors, Boulder is the perfect place to call home. With so many options to explore, you can find something new to do every day. Whether you're looking for an adrenaline-filled adventure, or just want to take in the beauty of nature, Boulder has it all.
A Renewed Sense of Adventure Awaits in Boulder, Colorado
Boulder, Colorado is a great city for anyone looking for a new place to call home. With its stunning natural beauty, endless outdoor activities, and vibrant culture, it's no wonder that so many people have chosen to move here. From the diverse job opportunities to the affordable housing, Boulder has something for everyone. Whether you're looking for a laid-back place to relax or an active lifestyle filled with adventure, Boulder is the perfect place to call home. With its unique combination of amenities and attractions, Boulder is an ideal place to live and work.