Boulder's Breathtaking Sunsets: What Makes Them Among the World's Best?
Boulder, Colorado is well-known for its stunning natural beauty, and one of the most breathtaking sights in the area is the sunset. Boulder's unique location at the foothills of the Rocky Mountains, combined with its high elevation, creates an ideal setting for spectacular sunsets. In this article, we'll explore why Boulder has some of the best sunsets in the world, and highlight some of the best places to watch them.
One of the main reasons why Boulder has such incredible sunsets is due to its location at the base of the Rocky Mountains. This creates a dramatic backdrop for the setting sun, with the mountains often bathed in shades of pink, orange, and red. The elevation of the city also plays a role in the stunning sunsets, as the higher altitude allows for clearer skies and less pollution, resulting in brighter and more vibrant colors.
In addition to its natural features, Boulder has many man-made structures that provide excellent vantage points to watch the sunset. One of the most popular places to catch a glimpse of the sunset is the Flatirons, a series of iconic rock formations that rise up from the foothills. Many visitors hike up to the Flatirons to watch the sunset, with the view from the top providing a panoramic view of the surrounding landscape.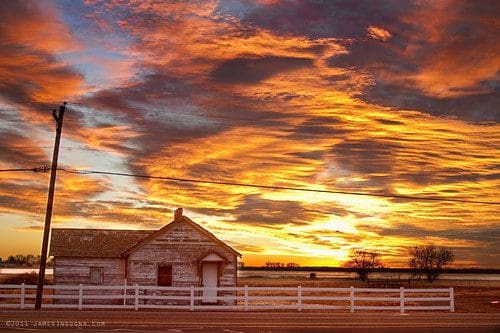 Another great spot to watch the sunset is at Chautauqua Park, a historic park located at the base of the Flatirons. The park is home to a variety of hiking trails, picnic areas, and stunning views of the mountains. The park's auditorium also hosts outdoor concerts during the summer, providing the perfect soundtrack to a beautiful sunset.
For those looking for a more urban experience, the Pearl Street Mall in downtown Boulder is an excellent option. The pedestrian mall is home to numerous restaurants, cafes, and shops, and also provides an ideal location to watch the sunset. Visitors can grab a drink or a bite to eat, and then settle in for the stunning show as the sun dips below the mountains.
In conclusion, Boulder's unique location at the base of the Rocky Mountains, combined with its high elevation and clear skies, makes it one of the best places in the world to watch the sunset. From hiking up to the Flatirons, to relaxing in Chautauqua Park, or strolling along Pearl Street Mall, there are plenty of excellent spots to catch a glimpse of this natural wonder. Whether you're a resident or a visitor, experiencing a Boulder sunset is an unforgettable experience that you won't want to miss.