Hiking Can Take You to the Summit of Well-Being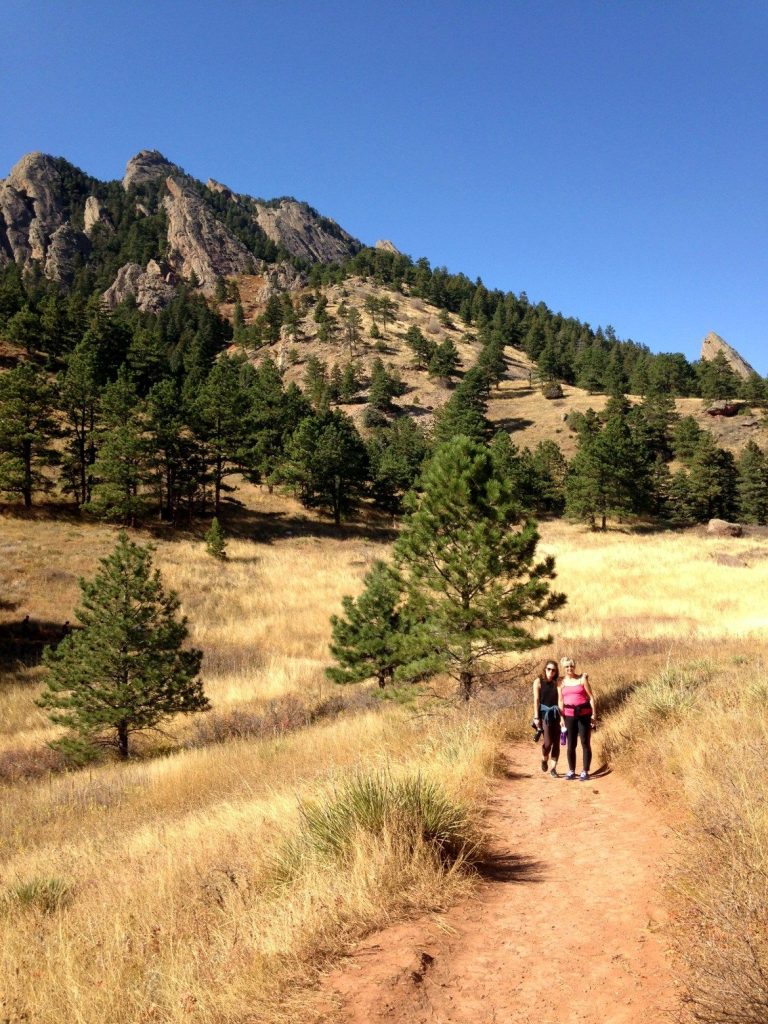 We in Colorado may hike more than anyone else in the U.S., but did you know there is science behind the benefits of hiking beyond the cardiovascular?   Research shows that exercising outdoors is beneficial on many levels.  For example, outdoor air might be cleaner than indoor air. The Environmental Protection Agency estimates that indoor air is more than twice as polluted as outdoor air.
Not only is hiking a great cardiovascular activity, it also strengthens your hips and legs and provides great core and stability training. In addition to the physical benefits, you can also get vitamin D while exercising, if you are out between 10AM and 4PM, when the sun is the most intense. This is especially important if you are overweight — a recent study found that people who are overweight are almost twice as likely to be deficient in vitamin D. The most important reason to take your work out outdoors? Outdoor exercise creates awareness of the changing terrain, making you more mindful. Whether you use the hills, the sand on a beach, or a winding path, your mind has to focus differently than it would at the gym. Hiking has been shown to have a positive impact on combating the symptoms of stress and anxiety as well.
If you haven't taken advantage of the many opportunities to enjoy the mountain trails that Colorado affords, late summer and early fall is the perfect time to hike.
The American Hiking Society offers these tips for safe hiking:
Before you head out for your hike, make sure you look over a trail map and bring it with you.
Tell a friend what your planned route will be and when you expect to be back.
Know the appropriate pace or activity level for you, based on your health and fitness level.
Bring along plenty of food and water. Drink water before leaving on your hike and while you are walking — even if you don't feel thirsty.
Dress for the weather. Take along a waterproof jacket and hat in case of unexpected rain (or snow). Make sure you have properly fitting hiking boots. UV-rated sunglasses protect your eyes from harmful UV rays
Pack a first-aid kit, pocket knife, matches, and flashlight.
Protect your skin from sunburn with sun block. Use an SPF of 15 or higher.
Take advantage of the natural therapeutic benefits of outdoor activity in our beautiful state. You might breathe better, age better, feel better and respond to stress better.